Kaizen: Eliminate Waste and Improve Your Project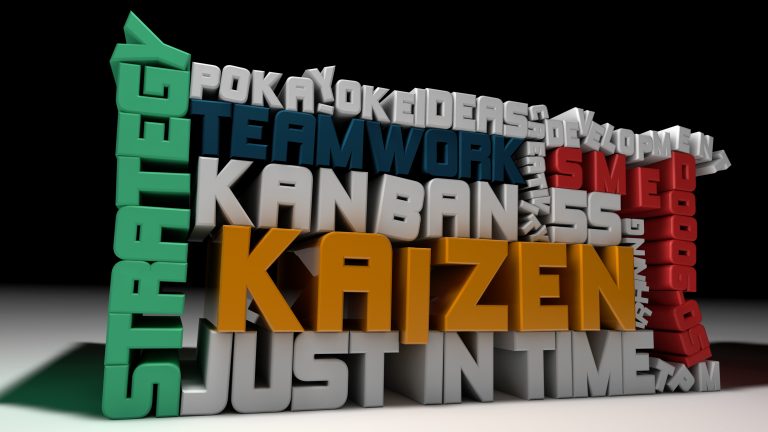 Waste is everywhere. It affects countless companies, sometimes without anyone knowing about it. But it doesn't have to affect your company too. Using Kaizen, you can achieve a state of total waste elimination and process improvement. Today, we will teach you the basics of good waste management and how to eliminate waste.
The Types of Waste
To understand how to eliminate waste for your business, and thus generate improvement, it is necessary to understand the types of waste that affect it. The most common types of waste are:
Transport – Startup processes and handovers can often become sluggish and bogged down by waste.
Inventory – It's important to manage your inventory, especially workload. If you don't evenly distribute work, it can stall production.
Movement/Waiting– Simple actions such as moving from one department to another (even from one desk to the next!) can contribute to waste over time. Waiting for colleagues, suppliers, etc. can be just as wasteful.
Over-Processing/Overproduction – How much time do you need to spend on each stage of production? Are certain steps unnecessary? Over-Processing (making something better than necessary) can lead to delay. Also, if you deliver more than what is asked for (or even going as far to deliver something that was not asked for!) it could be waste.
Defects – Variation, or defects, in production can lead to loss of profit and build up of waste, which is why Kaizen, in unison with Lean Six Sigma methodology, should be used to eliminate defects as they are discovered, and prevent more in the future.
Talent – Talent wasted on work that is without value is not the best way to go about improving your company. Take advantage of your employees' skills and put them to good use. Eliminate unnecessary steps and focus on how you can get the best results as a team.
Using Kaizen to Eliminate Waste
You now know what the different types of waste are, but how do we eliminate them using Kaizen? Kaizen is an evolutionary approach calling for gradual, continuous improvement by eliminating the waste. Remember, it is better to improve everything by 1% than just one process by 100%.
You can break Kaizen down into the following steps, to help you better understand how waste elimination works:
Recognize opportunities – Once you become adept at using Kaizen philosophy in practice, you will become more aware of the types of waste that affect your company. You will then be able to recognize, identify, and eliminate waste accordingly.
Analyze the process(es) – Scrutinize your production processes. Assess them critically. What is working? What isn't? How does this affect the rest of production? What problems can you identify?
Develop and test optimal solution(s) – Using the above knowledge, you can then develop innovative solutions to help maximize your production. Testing the solution may take time, requiring you to slow down production in the short-term, for greater benefit later.
Study findings – Once you have implemented the solution, assess your findings. Did you improve production, and can you recognize any remaining waste yet to be eliminated?
Standardize solution(s) – Once you're certain that an improvement has been made, you can then standardize your solution. Remember to make sure you train employees before implementing it across the entire production line. You can then plan for future occurrences, to prevent relapse.
Stop by and contact us at 6Sigma.us and find out how we can positively help you plan and change the culture and operations of your organization. We offer Kaizen Event,  Six Sigma Green Belt, and Six Sigma Black Belt training programs.