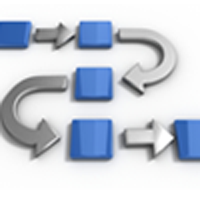 6Sigma.us' Lean Fundamentals training is offered both onsite at your location and public open registration classes. We have programs scheduled throughout the U.S. and in some locations around the world. To find a public program near you click here. If you are sending more than ten employees to a training session, look into our onsite programs.
"Lean Fundamentals" Training & Certification (Consists of 32 Hours conducted over 4 Days of Classes)
Open Registration Fee: $2000 for each Student (Group discounts are available)
Onsite Rates Will Vary
* The training for this program is available for manufacturing and service (transactional) based companies. The agenda and examples for both options are available.
Lean Concepts and Lean Six Sigma
Principles of Lean and A3 Thinking
Project Planning and Approach
Foundation of Lean: Waste
Foundation of Lean: 5S
Map the Value Stream
Finding the Value, Data Collection and Display (end of Lean Introduction 2 day)
Root Cause Analysis
Creating Flow
Establish Flow
Mistake Proofing
Pursue Perfection
Future State Value Stream
Throughout the training attendees work in groups applying concepts in a simulation exercise.
Upon completion of this program, students should:
Recognize that Lean and Six Sigma are very compatible systems which function more effectively as a cohesive unit. 6Sigma.us provides a complete range of Lean and Six Sigma classes, as well as deployment assistance.
Gain the skills necessary to utilize Lean methodologies and figures to decrease expenses, reduce cycle times, increase volume, and improve production in Service, Supply Chain, Manufacturing, and Operations.
Comprehend the cooperative apparatuses utilized within Lean and Six Sigma and understand how and when to utilize the approaches together to achieve faster and more innovative outcomes.
Recognize how to gather appropriate data to define their processes.
Have the skills required to outline the metrics which determine the performance in your business in order to attain largest outcome returns possible.
Know the fundamentals of change management and how to overcome opposition to spearhead a successful deployment.
Acquire systems to increase productivity once a new Value Stream is set.
Comprehend the methods needed to effectively apply Lean to transactional and administrative processes.
Have an introduction to advanced features of Lean.
Chance to talk over particular elements of concern and projects with experienced trainers to begin on an established road for success.

Find a Location
6Sigma.us is accredited provider for IACET to offer 3 CEUs upon successful completion of all requirements of the Lean Agent training program. In addition, Global Six Sigma dba as Six Sigma.us has been approved by PMI® to issue PDUs for your courses. This means you may earn 30 PDUs for this pre-approved program for successfully completing the Lean Agent training and any required exams or live projects. (*PMI and the PMI Registered Education Provider logo are registered marks of the Project Management Institute, Inc.)
If you would like more information regarding our Onsite or Open Enrollment Lean Training, Lean Project Support, and Consulting, please Contact Us.
Onsite Lean Programs will provide you with additional information about our Onsite Lean options.