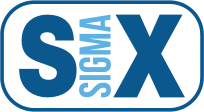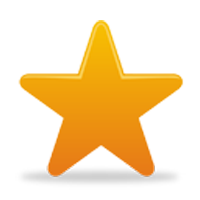 Six Sigma Champion Leadership Program
The Six Sigma Champion Leadership program talks about the verified approach for enhancing business performance. In essence, this is known as Six Sigma. This integrated and methodical style of process improvement concentrates on results that are based on statistical examination of data instead of guessing or theories. The aim of Six Sigma is to finish projects with quantifiable business results that will yield a soft money or hard money savings for the business. For example, more than $2 billion was saved in the year 1999 when GE Capital used Six Sigma methods in order to enrich processes.
Managers or administrators who patron projects and make sure that Six Sigma processes are being put into an organization are known as "Champions". These people are provided training in regards to the fundamentals of Six Sigma methods. The primary objective of Six Sigma Champion Leadership training is to educate the individuals in the class and provide them with the necessary skills in order to select useful projects that are centered on the mission and objectives of the company. Moreover, Champions not only have to choose which projects are meaningful to the larger aims of the business, but they have the task of selecting and teaching Six Sigma project leaders. These project leaders are called "Belts". The Champion's main function is to lend support and implement Six Sigma processes and methods within the company while making sure that the process correlates with larger business objectives and initiatives. In contrast to various other Champion agendas, 6Sigma.us goes beyond customary training in order to give our students an option that is constructed solely on Six Sigma Leadership.
Even though we do not provide the option of a public Six Sigma Champion Leadership program, nearly 70% of the Champion information is pronounced in our public Overview classes. Anyone interested in viewing our existing Overview schedule can click here. 6Sigma.us Master Black Belt teachers with real-world experience will definitely attempt to put aside some individual time with groups that prefer talking about implementation procedures.
We offer an online Champion option. To find out more, just click on the box you see below: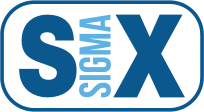 Six Sigma Online Champion
If you desire an Adobe PDF regarding this information, just email champion@dmaic.us and be sure to put Champion within the subject line.
Our On-Location Six Sigma Champion Leadership Training Covers:
Added Elements
Laser Color student notebooks are provided
Entertaining and interesting exercises
A synergistic environment that enhances learning
Highlights of Six Sigma
Live contact with a certified Master Black Belt teacher that has actual real-world experience with Six Sigma projects
Assistance involving implementing Six Sigma
All-inclusive samples of projects
Detailed Project Charter models
Reduced rate for any kind of onsite implementation assistance
2 Day – Leadership Champion Training for Six Sigma-Schedule
Introduction to Six Sigma
Tactics and advantages involving Six Sigma
How to begin with Six Sigma
Project definition for Six Sigma
Six Sigma Example Projects
Process involving project selection
Six Sigma Distribution and how to choose Black Belts
Development of metrics with Six Sigma Projects
Recognition of Six Sigma
Learning what Lean Six Sigma is all about
Incorporation of Six Sigma and Lean methods
Fundamental tools of Six Sigma
Systems of Measurement
Capability Study
How to apply Six Sigma to Business Processes
Keeping track and the management of Six Sigma Projects
Handling alterations within the Six Sigma Process
Monetary Strategies for Six Sigma Projects