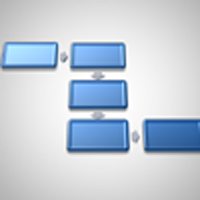 6Sigma.us' Open Enrollment and Onsite Programs: These programs are offered at training sites throughout the U.S. as open enrollment courses (find a public program near you). If you are sending more than ten employees to a training session, look into our onsite programs.
The Lean Introduction Program is (First 2 Days (16 Hours) of the Lean Fundamentals Course)
Open Enrollment Cost: $1090 per Student (bulk enrollment discounts may apply)
Onsite Costs Negotiable
* This course can be delivered for both manufacturing and transactional (service) organizations. We have curriculum and simulations specific to both disciplines.
This two-day instructor-led Lean Introduction certification program provides participants with a comprehensive overview of the principles of Lean Thinking.
Someone who has completed Lean Introduction training, typically has a basic knowledge of Lean, but does not lead Kaizen projects on their own. They are often responsible for the development of process maps to support Lean Kaizen projects. They participate as a core team member or subject matter expert (SME) on a project or projects. Lean Introduction training provides an introduction to process management and the basic tools of Lean, giving employees a stronger understanding of processes, enabling each individual to provide meaningful assistance in achieving the organization's overall objectives. Our Lean Introduction certification improves:
The effectiveness of employees in their support role of Six Sigma
Personnel buy-in of Six Sigma
Day-to-day workplace activities
(resulting in a reduction of cycle times, improved quality, and less waste)
An individual who has received Lean Introduction training has received introductory training in the fundamentals of Six Sigma. He/she gathers data, participates in problem-solving exercises and adds their personal experiences to the exploration process. Not only do they gain the skills necessary to identify, monitor and control profit-eating practices in their own processes, but they are also prepared to feed that information to Lean Agents and Lean Masters.
What is in it for the graduate: As a Lean graduate, you will not only make an impact upon your career, but upon your life.
The Lean Introduction Covers the Following Topics:
Overview of the Lean Enterprise
Integrating Lean & Six Sigma
Muda (or Waste) Elimination
Value Stream Mapping (Current and Future State)
How to Conduct a Lean Vision Events (or Kaizen Events)
At the conclusion of this course, participants should:
Understand that Lean and Six Sigma are highly complementary methodologies that work better together than alone. We offer the full scope of Lean and Six Sigma training and implementation support.
Understand that Lean and Six Sigma are highly complementary tool sets, with a basic understanding of when and how to bring the two methodologies together to drive quick, breakthrough results
Understand how to collect relevant data to describe their processes
Understand the techniques to successfully apply Lean to transactional and administrative processes
Opportunity to discuss specific areas of concern and projects with knowledgeable instructors to start on a proven path for success

Find a Location
Please Contact Us for more information on Onsite and Open Enrollment Lean Training, Lean Project Support and Consulting
Also offered through 6Sigma.us: Onsite Lean Programs