Kaizen: Create a Culture of Continuous Improvement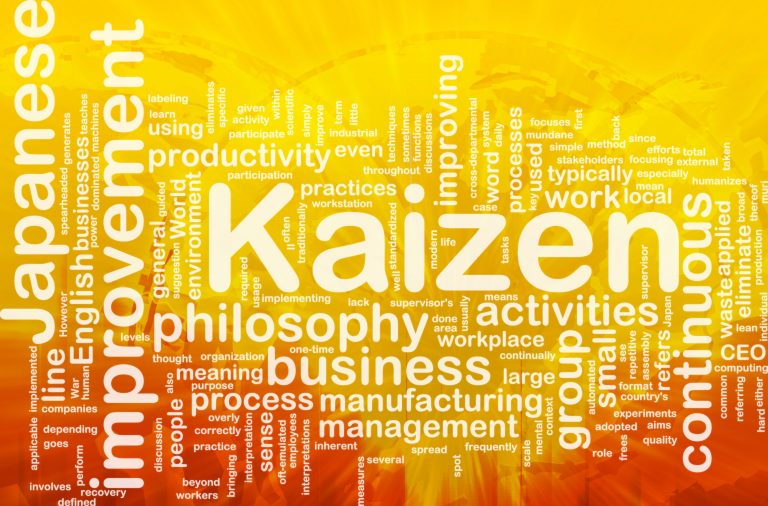 Companies are fluid entities. By default, structure and internal processes fluctuate. It's how we respond to changes in the marketplace, and it is how we grow a business. However, we shouldn't look to be happy with the ad-hoc. It is this very quality that is necessary to developing a culture of continuous improvement, or, to use the Japanese expression, Kaizen.
Kaizen means "good change" and, for us, there's no greater kind!
This article will help you come to terms with what it is and how it can help transform your business's production, for improved quality, efficiency, productivity, and more. We'll do this by teaching you how to create your very own culture of continuous improvement!
How to Implement Kaizen to Generate Continuous Improvement
Introducing a new word to established change management practices can come across as tacky. Why would we introduce Kaizen when the Harvard Business Review references other tools? Simply put, it works. To produce your own Kaizen, remember, everyone involved needs to think and work the same way! You've probably never heard of the three Ns, though we assure you it's a great way to visualize this:
Now. That which is, or less philosophically, the present condition of your company
Next. What you want to achieve, i.e. the desired state you envision for your company
New. How you intend to reach that state
Once everyone starts to see things this way, you'll see improvements in no time at all. Here are some tips to help you implement Kaizen for your business:
Participation should be encouraged. Think about how your employees feel to be working for your company. What sort of atmosphere and morale do they feel? Every single worker needs to feel capable and necessary. You can encourage involvement through training sessions and further help to promote Kaizen practices in the workplace.
Training and education are important. Without adequate training in how to achieve Kaizen, your staff may start to feel like fish out of water. Managers and team leaders can help dispel this feeling, motivate your team, and achieve desired business goals. Remember, it only takes one cog to slow the whole machine down!
Quality level improvement. Once training is out of the way, long-term implication, prevalent application, and working parallel to your planning and organizational goals take precedence. Forming a dedicated department to handle Kaizen evaluation and implementation can work wonders.
What Benefits Will Kaizen Bring?
Kaizen will drastically improve several areas of production within your company. These areas are as follows:
Quality. Overall quality will be improved by refining the product itself, alongside the service(s) your company provides, the work environment in which they are rendered and administered, and the process(es) you use to achieve these things.
Cost. Your company stands to save significantly. Why? Because expenses, manpower, use of materials, energy, and resources, are all managed and moderated through Kaizen, Lean, and Six Sigma strategy.
Delivery. Cutting down delivery time, while eliminating non-movement and non-value added phases of production would also be achieved.
Management. You don't build a business from (only) the bottom up. While everybody should be pulling their weight to make sure continuous improvement remains just so, you should too! Management is just as important as it provides direction and motivation. Foremost, Kaizen will improve your company procedures and staff training abilities. But it can also improve morale, administrative activities, production planning and flow, among other benefits.
Safety. You would think this is given in all companies, as hazardous circumstances and unsafe working conditions must be avoided. Kaizen helps achieve this, alongside reduced depletion of resources, and improved carbon footprint.
Stop by and contact us at 6Sigma.us and find out how we can positively help you plan and change the culture and operations of your organization. We offer Green Belt and Black Belt training programs, as well as a Master Black Belt program.