Six Sigma Partner Program
Our Six Sigma Partner Program offers you the resources and opportunities to expand your market reach and build a larger audience base. We have multiple partner programs. Choose the program that best fits your business.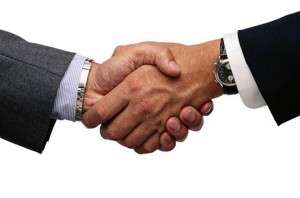 Become a Reseller:
Do you currently sell online courses through your Web site? If yes, you can earn a commission by becoming our reselling partner and also sell our e-learning courses on your Web site. We offer several e-learning courses in Six Sigma and Lean Six Sigma.
For more detailed information, write to us at partners@sixsigma.us
Affiliate Program:
If you publish a blog or own a Web site related to professional certification and education in Six Sigma, then you can become our affiliate partner and earn a commission for every customer your site refers to us. We will provide you with any promotional materials needed to advertise our courses.
How our Partner Program works:
Promote our online Lean Six Sigma training courses through your Web site or blog to your social circle.
Receive a commission for every person who clicks through your promotional links and purchases our products.
The percentage of commission may vary for each case.
For more detailed information, write us at affiliates@sixsigma.us
Contact us to discuss opportunities in selling our Six Sigma Training courses.