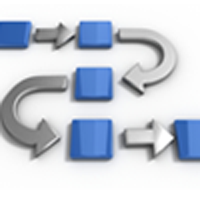 6Sigma.us has an established instruction and services approach, which uses the tools and methods of Six Sigma in Lean classes and Lean deployment platforms. These platforms rapidly initiate outcomes and lasting sustainability using measurable techniques.
6Sigma.us has established an integrated method for supporting both Lean and Six Sigma implementations through different professional and governmental practices.
There are three customizable programs available that can be tailored to fit your organization's Lean and Six Sigma objectives:
Attend one of  the 6Sigma.us' Lean Training & Certification Classes.
Utilize 6Sigma.us' Lean Assessment classes to get a comprehensive understanding of your establishment's possibilities for improvement.
Register for our Lean and Six Sigma ongoing training sessions.
In order to guarantee a successful Lean and Six Sigma implementation, there must be a thorough understanding and comprehension of the methodologies. The Lean agenda, in correlation with the ongoing Lean and Six Sigma training options provide lessons that focus on the precise requirements of the students. These classes deliver the groundwork for effective process improvement initiatives.  Instructional courses are presented Online, Onsite and in traditional Public classroom settings.
If you would like more information regarding our Lean Training, Programs, Project Mentoring, or Consulting, please Contact Us.


Find a Location