SixSigma.us is ready to provide in-person classes following social distancing and local guidelines in regards to COVID-19. For those clients who are not allowing employees to attend public sessions or non-essential training, we will continue to deliver training virtually. Please Contact Us if you have questions.
Six Sigma Training and Certification Sacramento, CA
6Sigma.us was the first Six Sigma provider to offer the first two weeks of the Green Belt and Black Belt together. This 2+2 format allows for Green Belts and Black Belts to attend training together, thus improving internal synergy while providing greater organizational flexibility. We deliver a full range of onsite Six Sigma Champion leadership courses for organizations deploying Six Sigma.
The public classes start at 8:00 am and end at 5:00 pm Monday through Thursday at most locations. Weeks with 4.5 days will end at 12:00 pm on Friday. This includes the JumpStart, as well as the first week of the Green Belt. The first week of the Master Black Belt also includes a ½ day on the first Friday.
Six Sigma Sacramento, CA Training Venue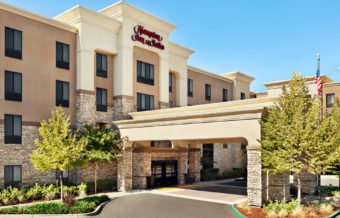 There are no discounted room rates available at this training venue.
Reviews
The initial modules were a little overwhelming. I think it would have been more effective to start with module 2 first.

I am extremely satisfied with this course and I will definitely get certified next as a yellow belt.