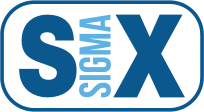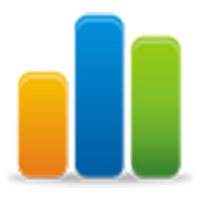 Our Six Sigma JumpStart is ideal for individuals that are looking to understand the Lean Six Sigma roadmap and get started on a project but aren't able to commit to two weeks up front. The JumpStart is the same as Green Belt week 1 which also includes White & Yellow Belt.
We'll cover the basics on how to scope your project, map out the processes, prioritize what you need to focus on and understand base line metrics, hence the name "JumpStart". Many of these candidates do continue with week 2 of Green Belt at a later date, which we provide a reduced rate.
Six Sigma JumpStart Topics (same as Green Belt week 1)
Six Sigma Program Overview
Define Phase
Six Sigma Deployment
Process Variables Mapping
C&E Matrix
Failure Mode Effect Analysis (FMEA)
Waste Identification
Methods to Reduce Waste
Introduction to Statistics and Graphical Analysis
Graphical Analysis with Minitab
Statistical Process Control (SPC)
MSA
MSA Exercise
Capability Studies
Week One Wrap Up
Six Sigma JumpStart – Classroom Training
Added Benefits
At most locations lunch will be provided every day excluding Friday
Student manuals provided that are professional quality and laser Color printed
Exercises which are fun, entertaining, and informative
Enjoyable educational atmosphere
Exclusive Benefits of Our Six Sigma JumpStart Training
Every course is taught by a Master Black Belt instructor with real world knowledge and extensive project experience
The Master Black Belt will provide support and project consultation during class
Students will receive initial project assistance before the first week of the class for up to two hours, this would include remote contact by email or phone
6Sigma.us provides valuable data files and templates that may be kept by the student and used for projects for certification and other projects in the future
Samples of Basic Projects
Generic Project Charter examples
On-site Consulting services offered at a special rate for all participating students
6Sigma.us is proud to offer CEUS and PDUs for our training programs. We have gone through extensive reviews from both IACET and PMI®*. As a result, 6sigma.us is authorized by IACET® to offer 3.4 CEUs upon successful completion of this program. We are also an approved provider of PMI®*, which allows us to offer 34 PDU's upon successful completion of all training and exams required for the JumpStart. (*PMI and the PMI Registered Education Provider logo are registered marks of the Project Management Institute, Inc.)
6Sigma.us offers an internationally recognized Six Sigma Green Belt training and certification program. As part of our four week Black Belt option, our Green Belt program may be taken alone or as the first step to earning your Black Belt. In fact, 6Sigma.us was the first organization to offer a program that allowed students with no prior experience to complete the Green Belt and Black Belt programs consecutively to earn a Black Belt certification that is internationally recognized. An added benefit of this option is the ability for individuals from the same company to complete the training together even if they are going toward different belt levels. This format promotes synergy and encourages groups to work together. In addition, the programs provide the flexibility to mix and match locations. In addition, we provide traditional classroom program and onsite options, including Champion programs that are designed for executives beginning the Six Sigma implementation process.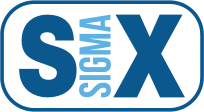 Find a Location
Save
Save
Save
Save
Save
Save