Welcome to 6Sigma.us
What is Six Sigma?
Six Sigma is a methodology used to improve business processes by utilizing statistical analysis rather than guesswork. This proven approach has been implemented within a myriad of industries to achieve hard and soft money savings, while increasing customer satisfaction. 6Sigma.us is at the forefront of Six Sigma certification and consulting services. We assist organizations with all aspects of the implementation process from training Champions to certifying employees at various belt levels. We can help your company determine the right individuals for training and how to choose potential projects.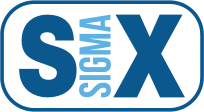 The Six Sigma methodology is defined by 5 DMAIC steps. DMAIC is the acronym for Define – Measure – Analyze – Improve – Control. In addition to the 5 DMAIC steps, there is also a step zero that occurs first. It is known as Six Sigma Leadership.
Six Sigma:
Is more than "training"; it is an approach based on data, geared toward projects with quantifiable business outcomes. For instance, in 1999 GE Capital was able to save $2 Billion with Six Sigma. Processes are improved by controlling variation and understanding the intricacies within them. This results in more predictable and profitable business processes.
Champions Are
Company executives who lead Six Sigma by backing projects.
Individuals who receive instruction regarding the basic principles of Six Sigma and its methodology.
Responsible for choosing employees to be "Belts" and mentoring project leaders.
Those who implement and back the introduction of Six Sigma within the firm.
Master Black Belts Are
Aligned with the Champion to offer support and provide Project Descriptions.
Those who will advise and instruct Green Belts and Black Belts.
Professionals with widespread project management knowledge.
Masters of Six Sigma Methodologies with proven track records.
Individuals with an advanced understanding of the Statistical Tools used within Six Sigma.
Prospective leaders of a corporation.
(For more info refer to the Master Black Belt page)
Six Sigma Belts Are
Individuals who obtain instruction concerning the road map of Six Sigma.
Individuals who receive one-week to four-week training sessions that provide them with an opportunity to progress through his or her project as the skills are learned.
Individuals who successfully complete all required training, exams, and a live project.
Black Belts receive four weeks of instruction that focus on the Six Sigma road map. This training will include an extensive look at statistical methodologies. Successful Black Belts are project leaders whose job requires at least 75% of their time dedicated to completing four to six month Six Sigma Projects.
Green Belts receive two weeks of class time which will cover the important aspects of the statistical methods needed to complete Six Sigma projects, while learning the Six Sigma road map. Green Belts spend up to 50% of their time working on Six Sigma projects that last for four to six months each.
Six Sigma Projects – Nonprofit Example Project
The project should be a process or problem that is not functioning properly without a clear reason. On average, Black Belts will work on projects with at least $100,000 in potential savings, while Green Belts choose projects around $50,000. This will vary based on company size. Using the Six Sigma road map and the DMAIC method as a guide, this 4 to 6 month project should result in improved organizational knowledge and financial savings. The finance or accounting department should sign off on any Six Sigma project savings.
Available Courses: (To learn more please visit our Course Schedule)
Six Sigma Champion Implementation – Consists of 2 days of onsite training
Six Sigma Process Green Belt – Consists of 2 weeks of training either offsite or onsite
Six Sigma Process Black Belt – Consists of 2 weeks of Green Belt & 2 weeks of Black Belt after Green Belt either offsite or onsite
Six Sigma Transactional Green Belt – Consists of 2 weeks of training either offsite or onsite
Six Sigma Transactional Process Black Belt – Consists of 2 weeks of Green Belt & 2 weeks of Black Belt after Green Belt either offsite or onsite
Six Sigma Master Black Belt – Consists of 2 weeks of training either offsite or onsite
Design for Six Sigma or DFSS – Consists of 5 days or 10 days of training which is offered at your location or online only
Introduction to Minitab for Six Sigma Belts – Consists of ½ day of training offered at your location only
Advanced Minitab for trained Six Sigma Belts – Consists of 2 days of training offered at your location only.
To learn about Lean Agent with Six Sigma click Here for more Information 
Additional Programs Available:
Project Management
Presentation Skills
Change Management
Statistical Thinking for Leaders – 2 days
Business Process Charting – 1 day
Design of Experiments – 4 days
Statistical Process Control – 2 days
Mixture Experimentation – 2 days
Test Methods – 2 days
Consulting Services for Six Sigma & Lean
6Sigma.us will customize any course to meet our customer's requirements.
Does this work for healthcare? Yes! In the spring of 2004, one of our Belts within the healthcare industry completed a project that reduced the amount of blood wasted due to expiration. This resulted in Annual Savings of $ 247,876. That is $61,969 worth of savings over 3 months.