10 Things Every Yellow Belt Should Know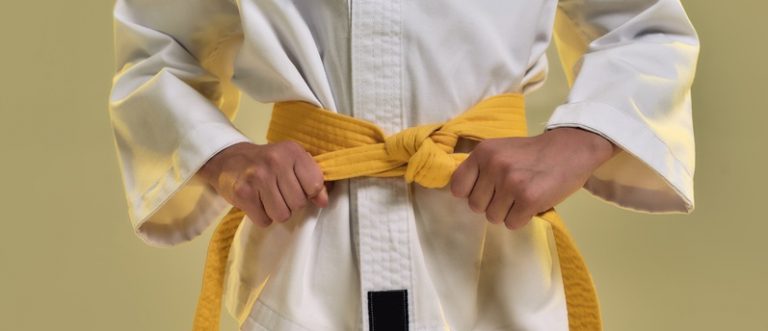 It's without a doubt that one of the most invaluable courses you can take is Six Sigma certification. For many, this business process improvement methodology opens new doors within their careers and expands their understanding of the industry. Likewise, Six Sigma certification offers opportunities to manage unique projects and perform dynamic data analysis. However, not every certification is alike. Six Sigma has a multi-level structure, that recognizes certain "belts" above one another. If you're just begging your Six Sigma journey, the first belt we recommend you achieve is Six Sigma Yellow Belt. As the foundation for all preceding belts, Yellow Belt certification is the perfect place to begin. If you're interested in becoming a Six Sigma professional, here are 10 things that every Yellow Belt should know!
Find a Six Sigma Yellow Belt training location
Introduction to Six Sigma Yellow Belt
You must know why you're seeking Six Sigma certification. As a Yellow Belt, you will invest both time and money into a certification course. This course will introduce you to the basic of the methodology and explain when to use it. Before starting your training, make sure you know why you want to achieve certification and how it will advance your career.
Yellows Belts possess the knowledge and basic practice of commonly used Six Sigma tools. As a valuable team member, you must recognize and know how to use basic tools, such as Root Cause Analysis and Value Stream Mapping.
Likewise, Yellow Belts must have the discipline to focus on one task and follow orders from project managers. This may include data mining, organization tasks, or other data analysis roles
Learn more about Six Sigma Yellow Belt
How They Rank Compared to Others
Additionally, as a Yellow Belt, you must be able to train other employees on the Six Sigma methodology. As a valuable team member, you will be responsible for ensuring others who do not have certification understand the processes and their importance to the overall project.
Furthermore, every Six Sigma Yellow Belt must recognize and accept constructive feedback from managers. Yellow Belt professionals depend on the training they receive outside of their employers as well as the guidance provided by higher ranking belts. Typically, Green Belts, Black Belts, and Master Black Belts will manage lead roles of a project. Yellow Belts, on the other hand, will follow their instructions and orders closely.
An important aspect of the Six Sigma Yellow Belt curriculum is the PDCA methodology. This acronym stands for Plan, Do, Check, and Act. You must understand this method, when to use it, and how to use it properly.
Another area that should be second nature to Yellow Belts is data collection. As a project team member, your role is to properly gather data from varying sources, organize it, and deliver to management or other roles. This is a critical aspect of a Yellow Belts' role.
The Technical Parts
Next, every Yellow Belt must know how to properly monitor different processes. Likewise, if an error arises, they must also know who to contact first and what other steps are necessary for controlling the problem.
Furthermore, a Yellow Belt should know how to create basic graphs based on data. These graphs include histograms, linear regressions, heat maps, and more.
Lastly, as a Yellow Belt, you must have a drive to constantly seek improvements within your business processes. Whether manufacturing, production, or logistics, every process has room for improvement. As a Six Sigma professional, you must ensure that you will uphold, maintain, and improve processes when needed.
Learn More About Six Sigma Yellow Belt Training & Certification