What is Professional Certification?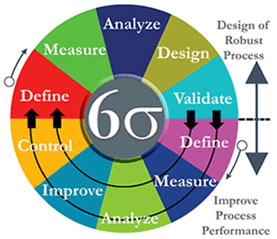 Six Sigma are words on everybody's lips in the business sector. It can eliminate waste, seek out defects that halt progress, improve process efficiency, and turn a company around. But what training does it entail? This is an important question to consider when pursuing Six Sigma training. Also are: What is professional certification in Six Sigma? Does it just come down to a certificate and skillset? Today, we will answer these questions by looking at professional certification in all its forms.
What is Professional Certification?
Professional certification is proof of achievement awarded to someone for completing a training program that qualifies them to perform a particular job. Like any qualification, professional certification involves extensive study and acquirement of knowledge. This is systematically tested and developed until all training requisites are met. This then entitles the person involved to a certificate that illustrates their achievement and acknowledges their newfound skills and/or knowledge.
What is Six Sigma Certification?
In Six Sigma, certification represents an acknowledgment and confirmation of a person's skills within Six Sigma. It demonstrates the understanding of Six Sigma, as well as Lean principles, and completed assessments to hone their abilities. Once you have a Six Sigma certification, you are qualified to practice in the workplace, as one of the following:
Master Black Belt
Champion
Black Belt
Green Belt
Yellow Belt
Many employers seek out Six Sigma training for their staff to have dedicated practitioners on their team. This is usually only a small group, if not a single person, as certification is often very costly, although it is a wise investment for any company.
The Specifics of Six Sigma Certification  
Like any qualification, Six Sigma certification involves passing a written proficiency test and displaying significant knowledge of Six Sigma method. Likewise, this is done both in theory and in practice. Your employer will expect signs of competency in the workplace, as Six Sigma demands dedication and a proactive attitude. The training company or the company that has hired them will administer the written test. In-house training is a common feature in many large companies, as they will want to tailor staff to the specific needs of their company.
Once basic training is complete, individuals will work a series of successful, quality Six Sigma projects to demonstrate their skills. These are by no means practice projects, but are this early work will help practitioners learn to hone their skills. The number of projects required will vary for each belt classification. For example, Green Belts will typically only need to complete a single project, while Black Belts and Master Black Belts will complete two or more. This is due to the differing responsibilities involved, and the more intensive training for Black Belts reflects the demands of the role.
Furthermore, having the right attitude is essential and will set you apart from your peers and maximize your success. Six Sigma is as much about the individual as it is about the whole group, which is why marking yourself as an exemplary practitioner will benefit you both in training and in practice.