Average Salaries of Six Sigma Black Belt Holders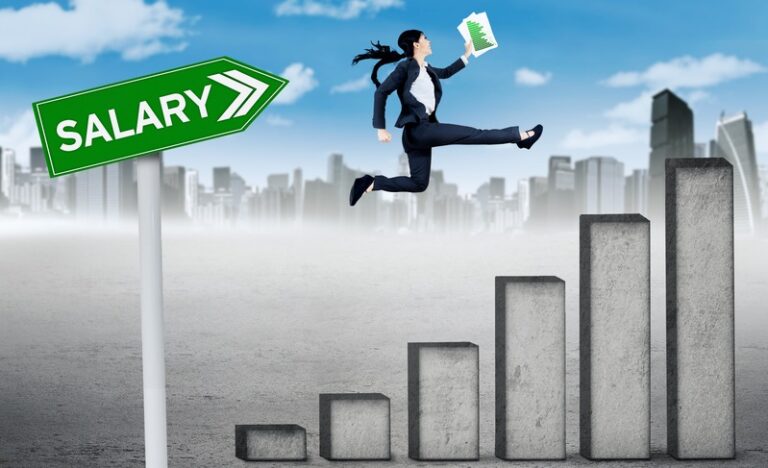 The Six Sigma Black Belt is a leap ahead of the Green Belt, in terms of opportunities, and of course, salary. A Six Sigma Black Belt holder is equipped with all the techniques and strategies of Six Sigma. The holder becomes an expert of the Six Sigma methodology, and is capable of leading top-quality projects, achieve operational excellence, and also mentor Green Belt holders.
There is no question about the demand for highly skilled and experienced Black Belt holders in the market. Every organization guns for the top spot, and wants their work, functions, and processes smooth and efficient. This is where Six Sigma establishes its paramount importance towards improving and enhancing a company's performance.
A Six Sigma Black Belt holder enables an organization to have efficient processes, along with an assurance of continuous quality improvement, process reliability, and much more. A Black Belt holder comes with immense experience and knowledge of Six Sigma's tools, applications, and implementations. To attain a Six Sigma Black Belt certification, professionals undergo various training programs of Green Belt. After completing Six Sigma Green Belt, there is a one-week rigorous classroom program that grants Six Sigma Black Belt to the learner.
This is followed by rigorous training, where one learns the statistical tools, applications such as Minitab, etc. to plot and find process/quality inconsistencies, etc. and improve the overall functioning.
Along with the experience, you also need some more qualities to achieve a Six Sigma Black Belts. These qualities include innovative thinking, creativity, experience, ability to understand critical customer requirements/expectations, impeccable communication, management qualities, and not to forget able and skilled leadership. All these qualities help one produce extraordinary results, benefiting both the customers and organization, enabling the Black Belt holder to unlock the full potential of Six Sigma and its training.
Now, let us find the market value of Six Sigma Black Belt holders, and what designations await for them after they receive their certification. The average Base Salary comes around $104,000 and the designations for Six Sigma Black Belt holders, taken from Payscale, are as follows:
Six Sigma Black Belt Salary
| | | |
| --- | --- | --- |
| Designations | Salary Range | Median Salary |
| Quality manager | $67k – $128k | $96,991 |
| Continuous Improvement Manager | $70k – $130k | $100,169 |
| Director of Operations | $90k – $179k | $132,751 |
| Process Engineer | $63k – $109k | $81,034 |
| Vice President (VP) Operations | $116k – $238k | $170,495 |
| Manufacturing Engineering Manager | $87k – $141k | $112,448 |
| Quality Assurance (QA) Director | $90k – $169k | $134,231 |
| Operations Manager | $65k – $137k | $97,380 |
| Chief Operating Officer (COO) | $102k – $297k | $193,620 |
| Quality Assurance (QA) Engineer | $102k – $297k | $83,868 |
| Six Sigma Black Belt Project Manager | $63k – $138k | $99,658 |
| Project Manager (Unspecified Type/General) | $64k – $123k | $89,018 |
A Six Sigma Black Belt holder attracts a plethora of opportunities, with a wide pool of designations being offered. This certification allows its holder to unleash the full potential of Six Sigma training and bring monumental changes to their respective organization. Due to this high value and respect in the industry towards Six Sigma, Black Belt holders enjoy coveted designations and rewarding salary packages.
The prestigious organizations are always on the lookout for skilled and talented Six Sigma Black Belt holders who can find the next big change. Also, Six Sigma Black Belt holders have the expertise to work on a contract basis. Some of the top companies looking to bag Six Sigma Black Belt holders are:
Caterpillar

DuPont

GE

3M

Providence

Cardinal Health

Gulfstream

Intel Corporation

U.S. Air Force

Bank of America
Future Scope for Six Sigma Black Belt Holders
For those who wish to reach the pinnacle of Six Sigma training, behold Six Sigma Master Black Belt. The Master Black Belt takes the learning and experience of Black Belt to a completely different level, making them masters of Six Sigma. As there is no certification above Master Black Belt, this belt summarizes all the learnings and takes it to an advanced level. Master Black Belt holders command immense respect and status owing to the rigorous training and low success rate of the certification. Master Black Belt holders have explosive opportunities ahead of them, both financially and career-wise. Also, their immense experience makes them sought-after professionals in the industry by top-tier organizations.