10 Things Every Black Belt Should Know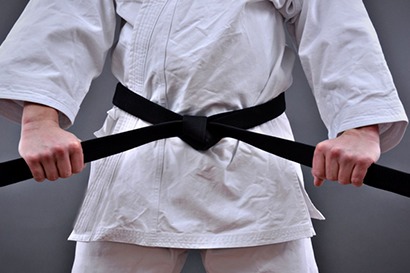 Unlike the lower Yellow and Green Belts, Black Belts represent the first level of full-time Six Sigma project management. These certified professionals achieve set goals, lead team members, and perform cross-functional management. Additionally, Six Sigma Black Belts report directly to executive and senior level management. More importantly, a Black Belt will also report to a Master Black Belt and receive training from them. While a Black Belt manages most operations and leads others in training, there are certain traits they must know. Below is our compilation of 10 traits every certified Six Sigma Black Belt should know as a working professional.
The Foundations
The first thing every Six Sigma Black Belt should know is how to be organized. As a natural leader for projects, production, and manufacturing, these employees must understand how to organize their processes. Likewise, organization should be second nature in most cases, with little need for assistance.
Following organization, every Six Sigma Black Belt must be able to effectively communicate the need for improvement. Whether certain benchmarks have been met or a project is just starting, this employee should manage communication between management and team members. As part of the business process improvement philosophy, there is always room for improvement!
Next, a Six Sigma Black Belt should recognize and understand the roles of every person involved in a project. Whether a team leader, project manager, mentor or technical leader, they should know the role each position has.
Data Analysis
Every Black Belt should know how to analyze quantitative data that comes from employees and customers. Likewise, they should understand the differences in variables, measurements, and estimations. Along with analysis, a Black Belt should know how to properly input data into its respected programs and platforms.
Additionally, a Six Sigma Black Belt should know when and which statistical method to use for proper analysis. Furthermore, this should be accomplished when provided only with a metric on a specific scale.
When given raw data, a professional Black Belt will know how to sort, visualize, and assess it without complications. This includes creating histograms, computing statistical measurements, and graphically plotting data in multiple forms.
Linear Regression should be second nature. A thorough understanding of a project's expected completion timeframe and if it's along a critical path is mandatory for proper project management. 
The Final Details
Up next, a Black Belt should know how to properly manage a project's finances and know exactly where the money comes in and goes out. This professional should be able to use a variety of Six Sigma tools to assess the flow of finances, such as with Value Stream Mapping.
In addition, this professional should understand the return on investment for the projects at hand. Likewise, he should be able to calculate the internal rate of return for the cash flow. This in return can help decide the lifetime and priority of a project.
Lastly, the best Six Sigma Black Belt will know the limitations of the methodology. He will understand when a process needs change, how to execute the change, and how to properly manage it from origin to its final stage.