Six Sigma Syllabus – Black Belt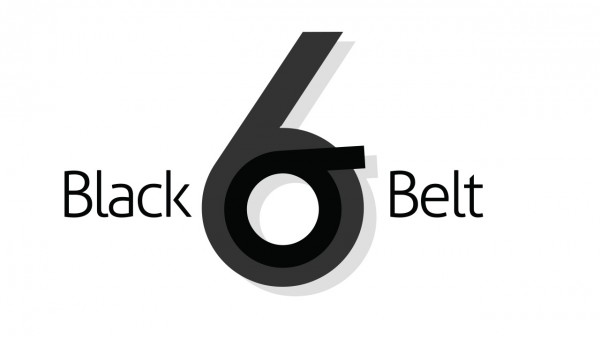 Our Six Sigma Black Belt program is the next stage of your career-making Six Sigma journey. Black Belts act as change agents in the workplace and are a great deal of problem-solving expertise with which to lead. Black Belts direct and motivate other team members. Furthermore, Black Belts also take the lead on Six Sigma and DMAIC projects, which require a wide-reaching comprehension of Six Sigma philosophy. In karate, the black belt signifies the unknown that is yet to be illuminated. A black belt may have completed their training, a master of their kata, but they still have much to learn. They now seek to acquire a deeper, more profound knowledge of their art. Similarly, in Six Sigma, Black Belts have White, Yellow, Orange and Green Belts below them. But, they still have work to do, if they wish to become a Master Black Belt.
On our prestigious Black Belt program, you will learn to master all aspects of Six Sigma work. The course comprises an exam and practical project to put your skills into practice. We find this provides an intensive focus on your newly-acquired skills. Six Sigma Black Belt training is a strong foundation from which to develop your leadership skills. You will also learn to apply Six Sigma to any department or sector of an organization. Today we look at our Black Belt syllabus in detail. Read on to learn if it's right for you, and what you can expect from our program.
How Can Black Belt Training Benefit Me?
The most beneficial aspect of Black Belt training is that it allows you to develop advanced comprehension of Six Sigma. Our program builds on the existing Six Sigma Green Belt syllabus, including the full curriculum, along with additional Black Belt-specific material. However, we do not require you to have any preexisting understanding of Six Sigma, although it does help. As such, professionals with little or no knowledge of the subject matter can take the course to learn more. Black Belt certification is a wise investment for employers and students. It will hold you in good stead as you further your Six Sigma career.
Click here to learn How to Obtain a Six Sigma Black Belt? .
Course Contents
Our Black Belt course teaches students how to operate in Six Sigma hierarchy, directing lower level belts while deferring to Master Black Belts. We recommend our Black Belt program for those seeking leadership positions on a Six Sigma team. Training will allow you to develop coaching and mentoring ability, as well as process improvement and waste reduction skills. Six Sigma relies on Black Belts to drive their organization forward towards increased efficiency and customer satisfaction, plus continuous improvement.
Apply DMAIC Methodology to a Project. Using DMAIC stages Define, Measure, Analyze, Improve, and Control, Black Belts will learn to maximize project success.
Team Dynamics Management. Six Sigma depends on teamwork to function, and Black Belts act as leaders in group-based project work. Not only will you learn to lead and manage top quality projects, but also to provide coaching and mentoring support.
Identify Key Organizational Factors. Every organization has specific factors that drive its success, especially in Six Sigma. You will learn to identify these factors by setting clear goals, defining plans, and maintaining project focus.
Process Improvement Techniques. The root of everything Six Sigma aspires to is process improvement. You will learn to make lasting process changes using an extensive range of techniques. These include root cause analysis, the design of experiments, process mapping, and identifying none-value-adding stages.