Easy way to Get Six Sigma Black Belt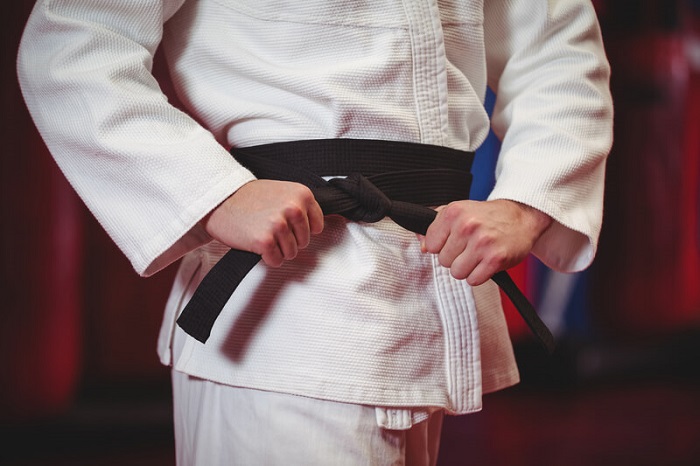 Six Sigma has been around for decades now. And, its impact can be far-reached with many organizations claiming financial gains with its implementation. To name a few, General Electric and Xerox have commanded the Six Sigma methodologies in their business processes and have upturned the ROI in their favour.
Finding its usage and techniques in manufacturing during the WWII industrial boom, Six Sigma have gained a strong base across every industry sector in recent years, and its ubiquity and uniquity have increased across all the functional areas within those adopting organizations as continuous improvement culture.
A quick Six Sigma walkthrough
Six Sigma is a strategic business process approach that proposes implementing quality and improvement through the use of statistics and analytical tools.
And, on top of the Six Sigma ladder, the Black Belt certification holds the supreme title of having a sought-after requirement in the higher echelons of businesses. SixSigma.us is one of the world's renowned training providers, offering the most sought-after Black Belt Training & Certification program to which you can always opt for!
With an in-depth examination of tools and techniques, SixSigma.us covers a vast array of Six Sigma methodologies. From DMAIC to recognizing the organizational factors necessary for a successful Six Sigma venture, our training scales up to you achieving the maximum to drive operational excellence.
Six Sigma Black Belt Training
At SixSigma.us, we have multiple learning options for you to choose from.
The course is a combination of coursework, lectures, quizzes, exams and applied projects intended for the Six Sigma experience.
Six Sigma Program Topics
Applying the

DMAIC methodology

to all project phases.

Manage team dynamics, assign responsibilities to team members, and work with all levels of management.

Recognize the organizational factors necessary for a successful Six Sigma venture.

Use and implement various process improvement techniques and modules.
Six Sigma Program Outcomes
Individuals will be able to explain multiple regression by the end of the course.

They can perform Factorial Experiments.

Determine size calculations needed for experiments.

Can describe the different types of optimization and how it affects business processes.
Who Should Enroll for Six Sigma Black Belt?
The course is aimed at senior managers, directors, and others who are responsible for leading business strategic projects in their organizations.
Prerequisites
Experience in applied statistics methodologies on projects.

Proficient in computing and interpreting the sample mean and standard deviation.

Previous exposure to the normal distribution.

Familiarity with concepts of testing hypotheses (t-test).

Constructing and interpreting a confidence interval, model-fitting using the method of least squares, and some familiarity with matrix algebra.
Summary
Six Sigma Black Belt is your step towards a major career move. This course will enable you to become 'the transforming agents, 'the expert problem solvers' on any project and teams. Sixsigma.us is a leading team of Lean and Six Sigma experts who will help you achieve your Six Sigma goal with collective knowledge, experience and world-renowned authenticity.