What organizations are using Kata?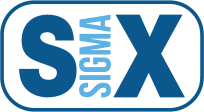 When it comes to a healthy workplace, it is safe to say that organization and careful planning are two of the key factors that go into making sure the business is set up for success. If there is no organization, things start to fall through, communication breaks down, and before you know it, everyone is scrambling to make sure that their job is done correctly. Often times, it might be done on a bare bones level, leaving much to be desired. It is not always the fault of the employees when things like this happen. It may have a lot to do with the company as a whole, and how it is being run.
Believe it or not, most business problems can be solved with a new and exciting process called Kata. Kata is a way of reprogramming the brains of the employees at a job to think critically and scientifically about every situation that arises, and situations that may be around the corner. This process is not hard, but it can take some practice to train the brain into thinking critically instead of just filling in the blanks, as we so often do.
Essentially, the way it works is: the employees are constantly on their toes thinking about what is currently happening, and what could happen soon. When they have this kind of preparation, they are able to take even the most difficult situations and analyze: where they want to be, and how they want to resolve this area of opportunity. Once a conclusion has been researched, a simple trial and error process is done to reach the goal in mind. The key here is the goal has to be sustainable, that is to say, the problem needs to be kept at bay. There are a number of companies that are using this method to ensure that they are getting the most from their company and their employees.
The biggest industry that is using the Kata process is the health industry. Many hospital staff anticipates and recognizes problems that could come in whether from the ER, or any other sector of the hospital. The staff works together to ensure that areas of opportunity are always recognized and solutions are always a quick brainstorm away. It is important to have this kind of quick thinking in the health care industry because it can quite literally, save lives.
Another industry that is using the Kata method is factories. Factories have a low margin for error. Any mistake can cost thousands of dollars. This aspect makes it important to analyze a situation and figure out what can be done to fix it. If there is a problem with the factory line staff needs to be able to stop it, correct the problem, and keep going with production. Using the Kata method also means being able to recognize things like waste factors (time, for instance), and minimize that waste.
Customer service departments also benefit from the Kata method. This is important for a completely different reason. In this industry, you need to make customers happy, and if you cannot do that the result is going to be a line build up, angry customers, and a complete breakdown in the front of the store. Customer service workers are great at identifying problems or areas of opportunity, correcting them, and seamlessly moving on to the next customer.
This ability is something that can be learned by most people. All you need is a little bit of practice and practical experience. There is going to be, without a doubt, more industries that pick up on this as time passes. It is exciting to see what companies are going to be using the Kata method for success next.
Contact us at 6Sigma.us and find out how we can positively help you plan and change the culture and operations of your organization. We offer Green Belt and Black Belt training programs, as well as a Master Black Belt program.