Top Six Sigma Projects for Black Belts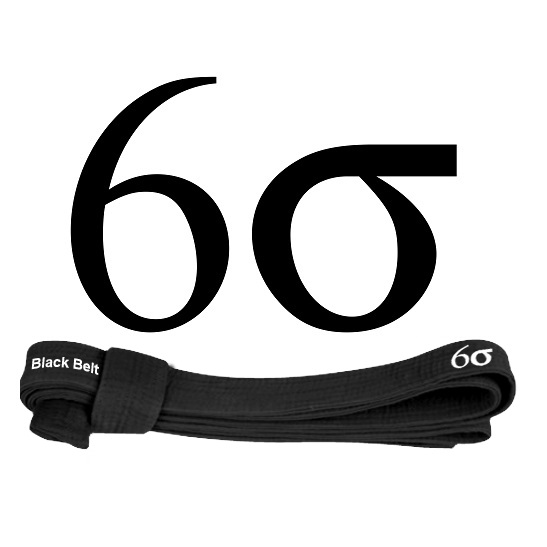 For many professionals, the main goal is to achieve a Six Sigma Black Belt certification. After completing White, Yellow, and Green, this Belt is the first step towards project management. Additionally, Six Sigma Black Belt certification opens up an array of career possibilities that were not obtainable before. These include full time, corporate, and well-paid positions that require the experience and expertise you now possess. However, before you consider enrolling in our certification program, you might be wondering what type of six sigma black belt projects you can expect to work on. To answer your question, here's an outline of the few most common Six Sigma projects you can expect to work on with Black Belt certification.
Learn More About Six Sigma Black Belt Training
DMAIC Projects
As the core methodology behind Six Sigma, your managers will expect you to lead DMAIC projects. These specific projects can vary in scale, intensity, depth, and time. However, each one will carry over the same principles. That is, simply put, to define a problem you want to resolve and find a way to do so. However, there is more to DMAIC projects than simply pointing out the flaws within a business process. First, you must examine what is wrong, its location, and its timeline of error. Then, you must manage a team of other Six Sigma professionals who will collect and analyze data surrounding the problem. With your available resources, you will construct a solution and calculate a way to effectively implement changes. Following this, you will need to ensure that your solution is both sustainable and reflects the improvements your organization expects.
Read About Top 10 Reasons for Six Sigma Black Belt Training
For many Six Sigma professionals, DMAIC projects become regular occurrences. And, rightfully so. With Black Belt certification, you expect to find ways to improve business process, reduce defects and waste production, while increasing efficiency. These, plus more, are all obtainable through DMAIC projects.
Reduce & Reuse
Six Sigma grounds itself on reducing production defects, improving the quality of processes, and increasing overall efficiencies. As a Black Belt, you can expect to manage a variety of projects that focus on these principles. For example, if your company wants to reduce its carbon footprint over the next decade, senior management will look to you for to carry out viable solutions. Likewise, if your shareholders want to see production increase over the next year, you'll have to find ways to meet their expectations while keeping costs low. Simply put, you can expect to manage projects that help keep your organization operating effectively, efficiently, and within budget.
Training & Coaching 
It's without a doubt that one of the most beneficial aspects of Black Belt certification is training and coaching other professionals. With your new certification, you can expect your organization to have you perform training exercises for your team. Likewise, they will expect you to coach lower level employees on the principles and methodologies of Six Sigma. These projects will form to both the skill set of the employees and the amount of time you have to spend with them. Additionally, you should focus on meeting your organization's requirements for the training and coaching. This could be installing new software to increasing supply chain management, implementing waste reduction methods, or other process improvements.