Why You Should Get Yellow Belt Training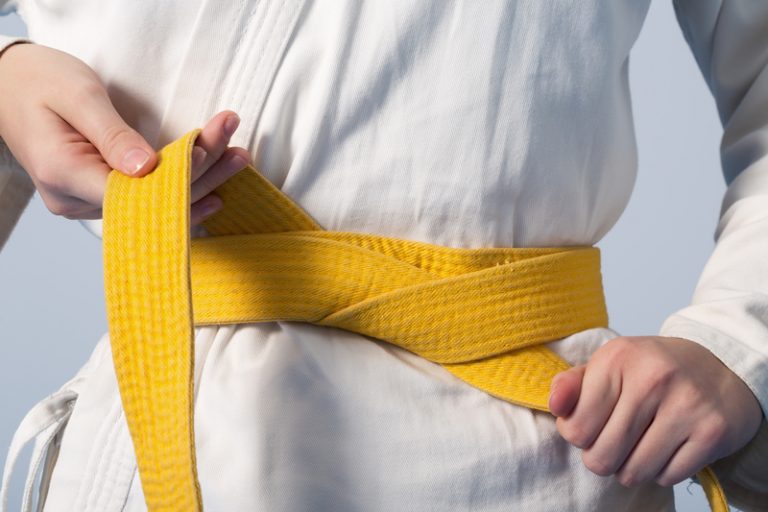 The Yellow Belt certification was recently introduced in the world of Six Sigma. As you can imagine, it is not quite as popular as the Green Belt or Black Belt certification. However, its importance cannot be understated. It offers functional and foundational knowledge to aspiring Six Sigma specialists. This allows them to enter the exciting world of process improvement methodology with basic competencies of the methodology.
What is a Six Sigma Yellow Belt?
A Yellow Belt is a professional who has a strong grasp of the Six Sigma methodology's basic concepts. They can be in charge of small-scale Six Sigma projects or be part of a team in wide-scale and complex projects. For the latter, they will be led by either a Green Belt or Black Belt.
A Yellow Belt has a base-level of understanding of the DMAIC (Define, Measure, Analyze, Improve, Control) methodology. During their training, Yellow Belts will learn about the potential of applying the tools and techniques of Six Sigma for the benefit of their organization. 
For example:
Learning about the Control phase introduced you to tools like control charts and individuals and moving range charts. These ensure sustainable gains during process improvement.

Learning about the Measure phase gives you a good level of understanding of its various tools. These include process maps, histograms, and capability analysis. Tools like these can supercharge the organization's process improvement efforts. 
Benefits of Becoming a Yellow Belt
When you put in the time to become a certified Yellow Belt, you will gain the following benefits.
Fast Track into the World of Six Sigma
It takes an average of 2-7 weeks to become a Six Sigma Green Belt. These days, with the fast-paced nature of both professional and personal lives, this is a significant amount of time. Becoming a Yellow Belt, however, does not need one to make such a heavy time commitment. Yellow Belt training can be completed over 2-3 days, which is not a lot. 
This allows you to quickly start contributing to your organization's efforts to get rid of variation in its processes. Variation is anything the customer doesn't expect. This is a small sacrifice considering the skills and knowledge that will be obtained in the end. Furthermore, you will be primed to take Six Sigma concepts further with a Green Belt or Black Belt certification. 
Career Advancement
As an individual, a Yellow Belt certificate gives you more opportunities to advance within your organization. And if you take the time to improve your skillset, you will become valuable to the organization. This allows you to move to better positions and salary grades. Specifically, any Six Sigma-related certifications show a deep commitment to improving your organization using proven analytical tools. Your organization will surely notice.
Makes Your a Standout Candidate
A Yellow Belts certification also makes you more valuable in the job market. Your resume will be able to stand out compared to others because of your Six Sigma qualification. After all, it shows that you are ready to take a structured approach to solve problems by getting rid of root causes. This is especially true for situations where a regular candidate will throw in the towel.
Improved Six Sigma Project Success
As a Yellow Belt, you'll become an integral part of Six Sigma projects. While Green Belts and Black Belts are vital, it is Yellow Belts that get things done. Their job is to provide support for the higher Belts. As such, they cannot be overlooked, as process improvement efforts can stall without a couple of them on the team.
Conclusion
Even though the Yellow Belt certification isn't held in high regard as the Green Belt and Black Belt certifications, getting one is still beneficial. This is especially true if one wants to quickly get Six Sigma certified so they can advance both their career and organization. Perhaps you'll seriously consider getting one now that you know what a Yellow Belt is and its benefits.
Click Here to know more about our Yellow belt training solutions