5 Free Process Mapping Tools that Six Sigma Experts Use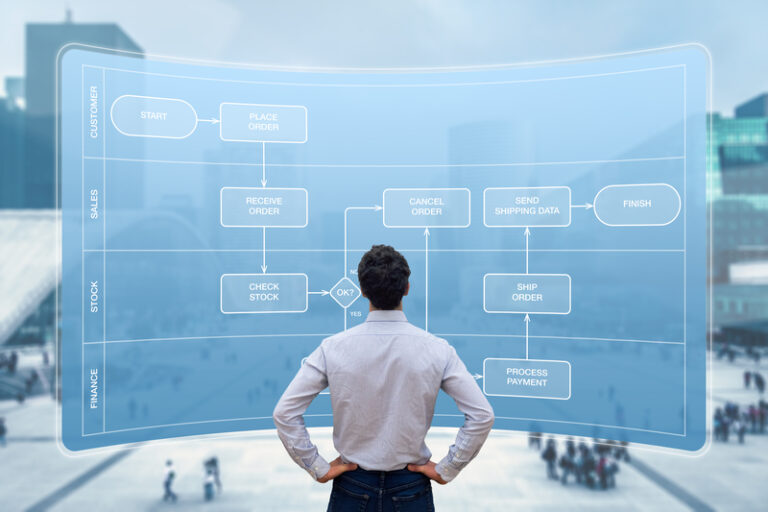 Six Sigma is a methodology typically used in the manufacturing industry which aims to improve production and processes and reduce waste. Experts also use process mapping to obtain a visual representation of the workflow and to track the progress of processes. There are several process mapping tools that Six Sigma experts use to improve their firms and increase revenues and productivity.
GitMind
GitMind is an online tool that can be used for process mapping. The software is very accessible as all a person needs to use is an internet connection and a web browser. With it, people can export the projects they make in a wide range of formats and even use the app on their phone to make basic edits. GitMind provides users with a lot of templates to choose from and the flowcharts or process maps can also be customized to the user's preference. Users can create share links and send them to other people for them to also see the project and contribute to it.
Creately
Creately is another free diagram maker that can be used for process mapping. The app is compatible with devices such as laptops, and phones, and it can enable users to work remotely on a project with others. Creately provides users with up to 5 public diagrams and templates that can be sued in many industries, such as marketing, education, or engineering. The app promotes collaboration and teamwork as it can be used by more people at the same time. Creately is a good diagram maker to brainstorm ideas and create business processes or systems.
Edraw
Edraw is a highly intuitive process mapping tool that enables people to get as creative as they can. Edraw allows users to modify and customize a lot of features such as the style of diagrams, and adjust properties from colors to shapes or sizes. Edraw has an easy-to-use interface and it is similar to Microsoft office. In this way, people familiar with Microsoft office will easily get by with Edraw. Edraw provides a library full of symbols that can be used with diagrams such as data flow, workflow, and BPMN.
LucidChart
LucidChart is an advanced process mapping tool that works as an online visual workspace. With LucidChart, users can work with other people and add chats and comments in real-time for a better understanding and coordination in process mapping. LucidChart is compatible with all types of devices, from mobile phones to tablets, laptops, and desktop computers. It is available and accessible from all browsers and can be used with productivity tools like G Suite or Microsoft Office.
Visual Paradigm
Visual Paradigm is a program that can help people visualize business processes. It benefits from advanced IT tools and features a wide range of shapes and diagrams that can be used by users. It is fairly easy to use as it has a simple interface of drag-and-drop which enables users to do diagrams more quickly. Visual Paradigm can create animations from diagrams and workflow processes for the people that see them to better understand what is going on at the firm and why things are or are not working.
Process mapping tools are meant to help people design better diagrams and representations of the firm's processes. They also make them easier to understand for employees or stakeholders.