Six Sigma Case Study: U.S. Bureau of Labor Statistics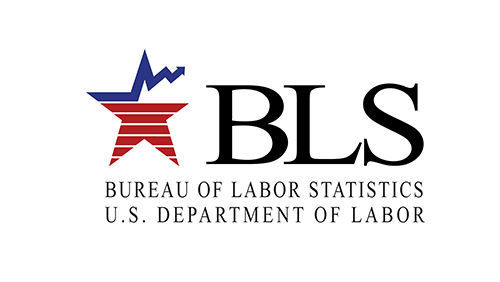 Introduction
Six Sigma Case Study — U.S. Bureau of Labor Statistics: The U.S. Bureau of Labor Statistics was looking for improvements in screening methods to gain and maintain cooperation with companies that provide data. Carol Rupley, a field economist at the Bureau, acts as a contact person for companies, non-profits, and state and local governments that provide data for the Employment Cost Index. Carol took Green Belt Six Sigma training and completed the Green Belt project certification with 6sigma.us. 
The Bureau helps public and private decision-makers through the collection, analytics, and dissemination of information about labor market activity, working conditions, price changes, and productivity in the U.S. economy. 
From business leaders and investors to teachers and public policymakers, the Bureau serves various groups with accurate, objective data to help drive decision-making. Established in 1884, the Bureau's mandate, according to the first BLS Commissioner Carroll D. Wright, is "the fearless publication of the facts."
Action
The organization had not used Six Sigma before. Carol had heard about the Six Sigma methodology from business associates.
Her project, entitled "Improving Occupational Requirements Survey Screening Activities," sought to analyze how to reduce the time in pre-contact screening activities. They were seeking to save approximately $75,000 based on reduced assembly time and improved screening time. 
Areas examined included:
Assembly: Folders and screening sets processed once a year
Screening: Research done by a field economist
Participant Survey: Material assessed from screening after test
The following questions were answered:
Does reduced use of printed material improve the process?
Does additional information improve screening time?
"Global Six Sigma provided very engaging course materials that covered the salient topics and techniques for each belt level. In addition to covering the statistical topics, the lessons included exercises to gain experience using the techniques in Minitab.

Global Six Sigma provided consultation time with a Master Black Belt, this was central to the project's success. Brion Hurley, the MBB assigned, possesses extensive experience as a Lean Six Sigma MBB and trainer.  His input was invaluable in evaluating the project's design and ensuring that the elements of the DMAIC process were followed.  He also confirmed that the most appropriate statistical tests were used.  Brion made beneficial recommendations on brainstorming sessions, data collection and testing designs and methods of maintaining improvements.  Overall a great and invaluable resource."  — Carol Rupley
Results
Through Carol's Green Belt project, she suggested improvements to the way they produced printed materials and the information included in printed materials. This included:
Researching field economist preferred mapping information and distance calculation, and look at additional resources as well as ways to reduce costs
Investigating improved electronic screening material and visual data and integrate with existing systems — include decoded data, maps, and web links
Looking at ways to work electronically and reduce printing
Brainstorming types of metrics needed to assess process improvements and look at existing measures of data collection
She learned that there is a preference for visual information in the screening materials. While not all ideas were applicable in this situation, they developed some useful ideas as a result. 
"I chose to attend the online class and feel I received the same level of support as I would from an in-person class." — Carol Rupley
###