What Employers Can Expect from Green Belt Training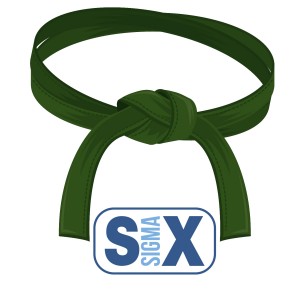 The foundation of Six Sigma team work, Green Belts are, in many ways, the core of your project team. As such, they are essential to the smooth-running of projects and completion of process improvement objectives. Six Sigma Green Belts all share a range of key qualities that make them stand out from the rest. These can range from having the right attitude to demonstrable skills that can make them an asset to any Six Sigma team, and, of course, any business. If you are thinking of investing in training, or hiring someone with Green Belt accreditation, then you should be aware of what these qualities are, and how to spot them. In today's article, we take a look at what employers can expect from their Green Belts.
Learn More About Six Sigma Green Belt
Core Qualities – Six Sigma Green Belt
Logical reasoning and an analytical mind. Someone with logic and analytical skills will have an added edge understanding statistical analysis. Six Sigma relies on excellent data, based on accurate calculations, so math is extremely important on certain levels. Tools like DMAIC and Root Cause Analysis (RCA) will require a rigorous analytic mind to achieve the best results. This is what Green Belts can offer you.
Perseverance and desire to see improvement. Green Belts are agents of change within businesses – they persevere. As an employer, you should expect your Green Belts to never give up, and always keep their passion for improvement strong. If you are resistant to change, then your Green Belts will not back down on ideas they believe can make a difference for your company. They will persist and they will drive change. All you need to do is go with the flow.
Leadership and inter-personal skills. Applying Six Sigma on its own is not enough – Green Belts typically lead small projects on their own. Leadership skills are essential to all Six Sigma professionals, they ensure that your Green Belt is invaluable. These soft skills are necessary to manage Six Sigma project successfully. Trust your Green Belts to understand your needs as the employer. They will work towards meeting them; driving improvement and managing your team.
Initiative and problem-solving skills. Waste is a major problem that many businesses contend with, particularly when it comes from you having to prompt your team members when something requires attention. This is not what you should expect from your Green Belts. Great Green Belts don't need much supervision – they use their own initiative to get the job done. Green Belts are incredibly proactive workers who are self-motivating creative types who will actively seek out opportunities for improvement.