Understanding DMAIC Within Six Sigma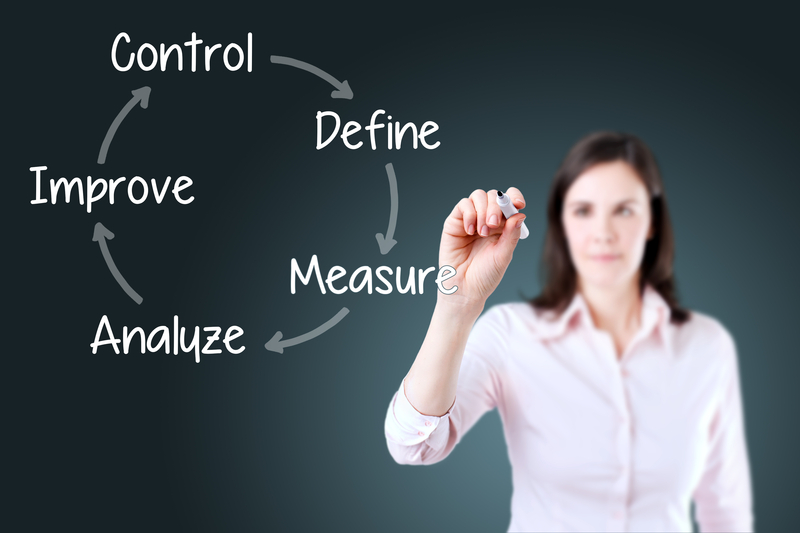 As we head into 2016 and into another full training schedule, we receive many inquiries about various aspects of Six Sigma before classes even get started! One question we often receive is about the DMAIC methodology. If you're not familiar with DMAIC model, here's a simple breakdown:
D: Define the problem
M: Measure process performance
A: Analyze the process to determine causes of variation and deviation 
I: Improve the process by removing causes of the problem
C: Control the resulting improved process
DMAIC is a strategy that helps to improve processes through analyzing data. This process should be used when one cannot determine the root cause of performance problems, or when it is absolutely necessary to find a solution to an existing problem. It is important for project managers to have a complete understanding of process thinking and the DMAIC method when managing improvement in an organization.
DMAIC should effectively provide both structure and guidance to improving a process within any part of a company. Why is it such an important focus in the Six Sigma discipline? Because it makes practical sense and pretty easy to implement — it can be applied to any industry or any business. When it is applied correctly, it provides an organized approach to solving business problems.
Interested in learning and practicing the applications of DMAIC? Our 6Sigma.us Black Belt training lasts four weeks and focuses on the roadmap of Six Sigma, and explores statistical methodologies involved with the discipline. Green Belt training runs for two weeks and covers many of the statistical methods needed to complete Six Sigma projects.
Once a professional receives certification as a Lean Six Sigma Black Belt, many opportunities for career advancement and pay. The newly minted Six Sigma professional will sharpen their managerial and leadership skills, as well as their knowledge base of business improvement processes. To learn about about our Six Sigma training classes, visit our course schedule.