Six Sigma Training: Looking Ahead to 2017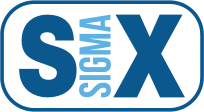 Six Sigma Training is going to be epic for 2017 at 6sigma.us. We are excited and fully prepared to offer you more training options, at more locations worldwide, to meet your busy schedule. We have thoughtfully planned and prioritized our training opportunities to ensure you get the highest quality training opportunities for Lean and Six Sigma.
---
Classroom Six Sigma Training
Learn from hands on exercises and classroom discussions in our instructor-led courses for all levels of Six Sigma training. Our Lean Six Sigma training certification classes are the perfect option for any business. We begin with the basics of Six Sigma methodology, progressing through the Six Sigma DMAIC roadmap teaching students how to apply practical concepts as the courses proceed. Our instructors are Master Black Belts with real world experience. Learn more here.
---

Lean Training and Certification Classes
Our Lean training classes are available as an Introduction to Lean or as a Lean Agent program. The Lean Agent provides the ability to be Lean certified. In addition, students have the option to add our Lean Agent program to any of our Six Sigma options to achieve a Lean Six Sigma training or certification option. Our Lean programs are conducted by true Lean experts with proven knowledge. Learn more here.
---
Specialized Training Classes
Our specialized training classes range from Design for Six Sigma programs conducted online or on-site to Minitab training at introductory and advanced levels. These programs are also customizable to fit the needs of your organization. Learn more here.
* DFSS * Champion * Minitab * Lean IT * Green Process Management
---
Onsite Training
We will come to your company! Although we have many classes domestically and across the world, our onsite Six Sigma training and certification allows us to focus on the needs of your company. We provide full deployment services from beginning to end. We also offer separate onsite Six Sigma training and certification options for organizations already using the methodology or just wanting to launch in a specific area. Learn more here.
---
Online Training
6Sigma.us has achieved global recognition for our courses. We offer White, Yellow, Green and Black Belt training and certification through our online self-paced format for your convenience. Receive practical Six Sigma training from 6Sigma.us and coaching from our outstanding Master Black Belt instructors. Our Green Belt and Black Belt programs integrate the latest statistical software programs utilizing either Minitab and SigmaXL. Learn more here.
---
Blended Training
Six Sigma Blended Training or Accelerated programs have been available through 6Sigma.us for over 6 years. However, we are just now creating an official way for people to take advantage of these programs. This format provides a balance between classroom training and self-paced online training, so it provides the best of both worlds and is an excellent option for busy individuals. Learn more here.
---
Register Today!
Find a course from our extensive schedule that fits your specific needs and busy schedule. If you have any questions, pleas feel free to reach out to us here. We are happy to answer any questions you may have or register you today.