Six Sigma – Its Origin and Meaning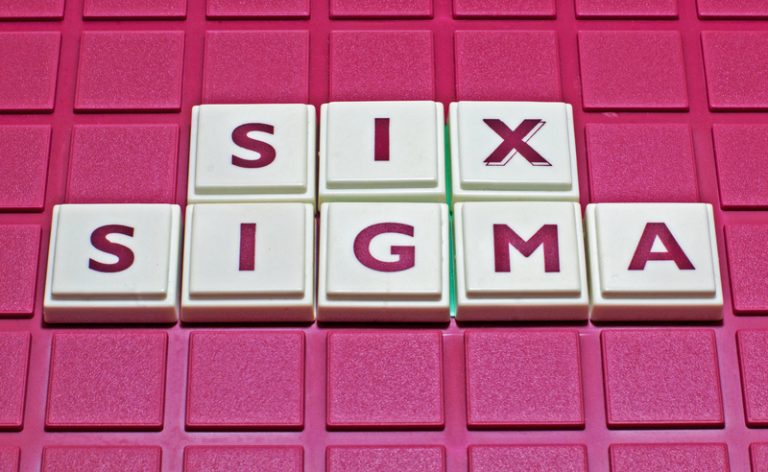 If you are on this page I assume you have heard about Six Sigma which is basically a methodology used to improve business. The main objective of Six Sigma is to implement a process, which systematically gets rid of inefficiency and defects. Basically, Six Sigma uses a set of quality management methods of doing the above. This method uses statistical data and creates a special infrastructure of people, also called experts within the organization. Every Six Sigma project that is carried out as part of an organization follows a defined sequence and has financial targets that have already been quantified. All in all, Six Sigma is customer centric and its main objective is to deliver value, reliability as well as high performance to the customer. Today, Six Sigma is used as one of the major themes for Total Quality Management (TQM).
Sign Up For Lean Six Sigma Training And Certification
It was in the early 1980's that Bill Smith at Motorola developed this concept in order to measure defects and improve overall quality. This original idea still forms the core of this methodology with a few more additions, which include improving process with regards to interaction and product design. General Electric (GE) was the first to use Six Sigma in its operations in order to reduce waste, improve the quality of the product and in turn save money. It is because of the success that GE enjoyed that people began implementing Six Sigma programs into their organizations. Today, companies the world over use Six Sigma to improve the processes, which help bring about positive changes in the organization. The name Six Sigma is derived from the bell curve used in statistics where one Sigma represents one standard deviation away from the mean. The defect rate is said to be extremely low when the process exhibits Six Sigma's, where three are above the mean and three below. Of course if you are new to the whole concept, it is fine being content with the knowledge that Six Sigma involves measuring a process' capability using statistics, rather than going into the details.
Like all processes, Six Sigma is also made up of two methodologies, which are DMAIC and DMADV or DFSS (Design for Six Sigma). The former is used to improve a process that is related to an existing business while the latter is used to create new process or product designs.
DMAIC
• Define the goals that will help improve the processes that are in sync with the enterprise strategy and customer demand.
• Measure the aspects of the ongoing process and accumulate data that is relevant to that.
• Analyze the data that has been accumulated and then verify it. Once that is done analyzing involves determining the relationships and attempting to ensure that every factor has been taken into consideration.
• Improve the process of data analysis with the help of new techniques.
• Control in order to check that any deviation from the target is corrected before they turn into defects. Control also involves setting up pilot runs in order to move on to production, establish the process, set up control mechanisms as well as monitor the entire process.
DMADV
• Define the goals that meet the customer demands as well as the enterprise strategy.
• Measure as well as identify the characteristics that are Critical To Quality (CTQ's), production and risks.
• Analyze so that new and better alternatives can be designed.
• Design the details and once that is done, optimize and plan for its verification. The designs phase may include the help of simulations.
• Verify the design and then set up pilot runs. Verification also involves implementing the production process and handing it over to the process owners.
References:
http://www.tech-faq.com/six-sigma.shtml
http://www.associatedcontent.com/article/183664/what_is_six_sigma.html?page=3&cat=3
http://en.wikipedia.org/wiki/Six_Sigma
You can go to https://www.6Sigma.us/six-sigma-training.php to learn more about our training solutions.