Six Sigma Green Belts – What is their entry level salary?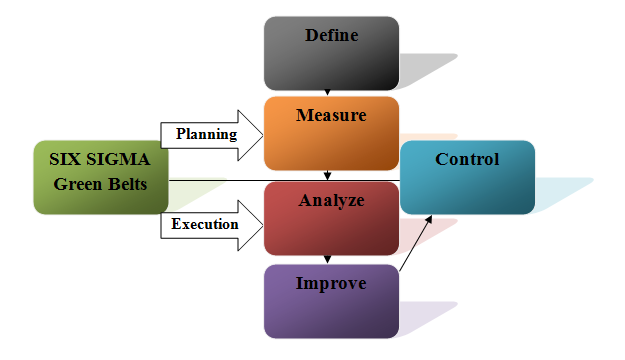 Introduction
With technological advancements and innovation in business processes, there came Six Sigma a systematic methodology to defeat defects and failures. Six Sigma is described as an engineering approach to minimize defects, counter failures and minimize waste in production system. It comprehensively deals flaws of a service system. Starting from automotive industry, Six Sigma entered information technology, healthcare, human resources and finance. After Six Sigma successful adaptation at manufacturing sector, it significantly got entered in service industry.
Understanding importance of Six Sigma as a strategic method, we are here discussing Six Sigma Green Belts, who are professionals to lead Six Sigma process. We will focus on Six Sigma Green Belts profile, what they do and what they do different in Six Sigma application. Bringing a close-assessment of Six Sigma Green Belts, we would state their average salary rates and their worth among recruiters.
Click Here To know More About Six Sigma Green Belt Certification and Training
Who are Six Sigma Green Belts, what they do?
Green Belts are entry level professionals of Six Sigma discipline. They work under supervision of Black Belts with direct involvement in quality and process improvement stages. They are assigned with Green Belt tasks such as data gathering, design and experimentation. They work in project management and are assigned to lead proactive planning. Green Belts are actual executors of the job. They are good planners as well as decisive executors.
• Green Belts are entry level professionals.
• Green Belts are trained and certified first level Six-Sigma professionals.
• Green Belts are trainees advancing into practical Six-Sigma.
• They get involved in quality and process improvement stages.
• They perform effective data and information management tasks.
• They are part of project planning and execution activities.
• They organize Six Sigma Green Belts team and projects.
How Six Sigma Green Belts are Important?
The Green Belts designate at mid-level management and therefore their task is certainly managerial and executive. They report to senior management about progress of project, their inputs are merely regarding cost control and time management. Green Belts concern is quality and how it could be improved by detecting flaws at earlier stage. Green Belts are trained with Design, Measure, Analyze, Improve and Control stages. They start with DMAIC and conclude with achieving desired Six Sigma outcomes. Green Belts always work with solutions-oriented approach. They adapt all strategic tools and models to bring feasible solutions to problems. They are proactive planners who are directly involved in strategic decision making.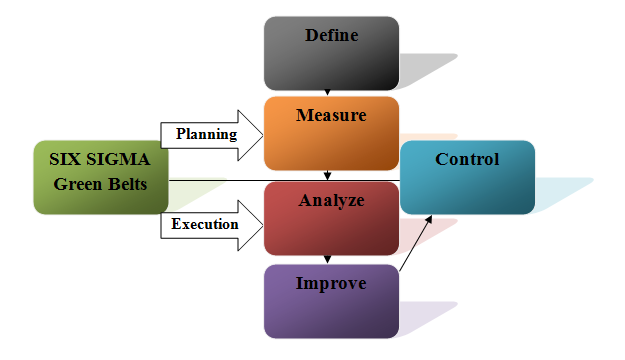 Six Sigma Green Belts entry level salary
As of industrial demand of Six Sigma Green Belts today, their wages are designed exceptionally by recruiters in different companies. Green Belts multitasking raises their importance among recruiters and their wage rates are tremendous as compare to wage of a normal working executive in a company.
According to contemporary recruitment statistics, the starting salary of a Six Sigma Green Belt is $60,000/year. It changes as per designation and nature of role offered to a Green Belt. The average wage of a Six Sigma Green Belt is between $60,000 to $85,000/year in United States. In different other countries of Europe like Germany, Norway, Sweden or Netherlands, a Green Belt could be offered Eur 2000 on weekly account.
Payscale of Certified Green Belts
According to PayScale.com which is a gross national salary survey website, Green Belts have higher pay-scale than average executives. A mechanical engineer could earn from $58,000 to $65,000 in a year. Similarly, a manufacturing or industrial engineer gross income in a year is between $55,000 to $89,000. The highest income is of Process Improvement Engineers and Quality Assurance Engineers who could earn between $65,000 to $90,000 in a year.
Stop by and contact us at 6Sigma.us and find out how we can positively help you plan and change the culture and operations of your organization. We offer Green Belt and Black Belt training programs, as well as a Master Black Belt program.