Lean Six Sigma and Retail Management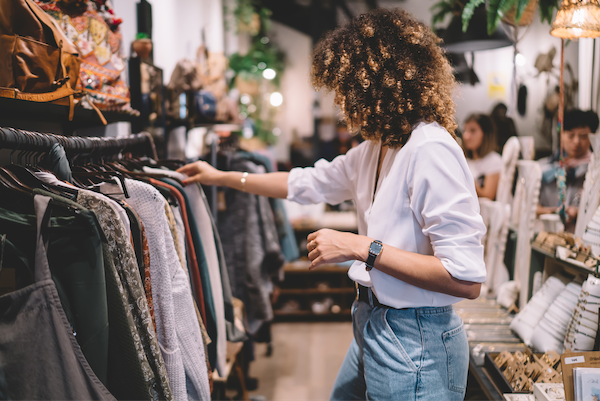 Retail management and Lean Six Sigma are the perfect partners for creating a dynamic of success. The fact is, Americans love to shop, and we demand a wide range of choices in shopping venues and products. America is considered the global home of retail, and we continue expanding the number of international retail giants. 
U.S. shopping opportunities inspire customers to engage and spend with their brands, whether online or in a physical location. With the effects of the global pandemic still reverberating across the globe, retail operations and their supply chains are looking at new ways to get their goods to consumers. Here are some facts for your consideration:
Total U.S retail sales for Q2 2022 were estimated at $1,778.6 billion

Total U.S retail sales for Q2 2022 have increased 7.2% on the same period in 2021

There are 1,049,266 retail establishments in the U.S as of Q1 2022 
Reference: Real Statistics 2022
Despite all odds, these statistics show true life in a pandemic-ravaged industry, and the future looks bright! It is the optimal industry to maximize Lean Six Sigma operations. Lean Six Sigma professionals should look at three areas of focus for improving retail operations:
Improving Customer Satisfaction

– The entire customer experience has changed, and expectations have never been higher. It's no longer just about price and service – the expectation is for a maximized experience, whether digital or brick-and-mortar.  

Staffing

– Retail staffers are facing challenges and expectations which are ever-changing. These include higher customer expectations, pressures to create an experience that exceeds expectations, and the threat of workplace violence and communicable disease transmission. Demands for higher wages, benefits, and working conditions also challenge retail operations.

Supply Chain Management

– As the pandemic continues to reverberate throughout the industry, retail management is refocusing its energies on the stability of supply chains for the future.
Lean Six Sigma professionals in retail need to reboot their focus and energies toward optimizing the future of retail. The pandemic and the inflationary pressures have challenged quality practitioners. The environment requires us to go back to the basics, dig deep and practice quality with a renewed focus. 
Global Six Sigma USA, LP, is the premier training platform for all of your Six Sigma, Lean and specialized training needs for your organization. Every member and role in retail operations can benefit from some level of Lean Six Sigma training to contribute to the success of their organization. We have a training program that optimizes quality across the organization. 
Learn more about our resources here or start the conversation here!