Technical Competency: It's a Game of Inches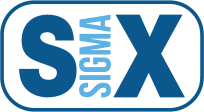 Do You Have the Competitive Edge?
Technical competency and proficiency are crucial to professionals competing in today's workplace. Having the skills necessary to do the job is just not good enough anymore. Today's work environment is becoming more and more competitive. Professionals who are seeking advancement are doing whatever it takes to put themselves ahead of their competition. The fact is, it is so competitive, it is a game of inches. Even the slightest advantage can mean the difference between advancement or stagnation. No matter how good you are, in today's environment, you better be getting better!
Sharpening Your Skills
The practice of Lean and Six Sigma are highly technical proficiencies. The mastery of these skills are crucial to your effectiveness and value as a professional. Both are deeply rooted in practices that require constant improvement. If you aren't developing your skills in your daily practice, then you are stagnating. Here are three tips that a Lean Six Sigma professional must keep in mind to stay competitive and provide value in their practice:
Be Disciplined and Focused: Maintain solid habits that are engrained in your behavior. Visualize and focus on your goals with razor sharp clarity. Let nothing become a distraction.
Surround Yourself With Success: It is said that you are the sum of who you surround yourself with. Ensure that your associations are highly successful and positive people. Your inner circle must be winners. Engage with a mentor that is a person who is where you want to be in ten years. They will show you the way.
Invest in Your Education: Highly successful people spend $8k – $10k a year on personal and professional development. You must invest in the business of yourself! This includes everything from reading books, listening to audio and attending structured and focused training.
Technical Competency is A Game of Inches
Your technical competency and professional success depend on constant and steady improvement. The slightest competitive edge will allow you to stand out amongst the rest. This will require you, as a Lean Six Sigma professional, to practice what you preach. If an organization is seeking constant and steady improvements in their business, it is reasonable to assume that they will expect the same of their people. It is a game of inches, which requires you to hone your technical skills on a daily basis.
If you are committed to being a true professional in your Lean Six Sigma practice, then you should understand why 6Sigma.us is the perfect partner for your circle of influence. Go to www.6Sigma.us for more information on how we can make a difference and give you a competitive edge.