Conflict: Managing At The Top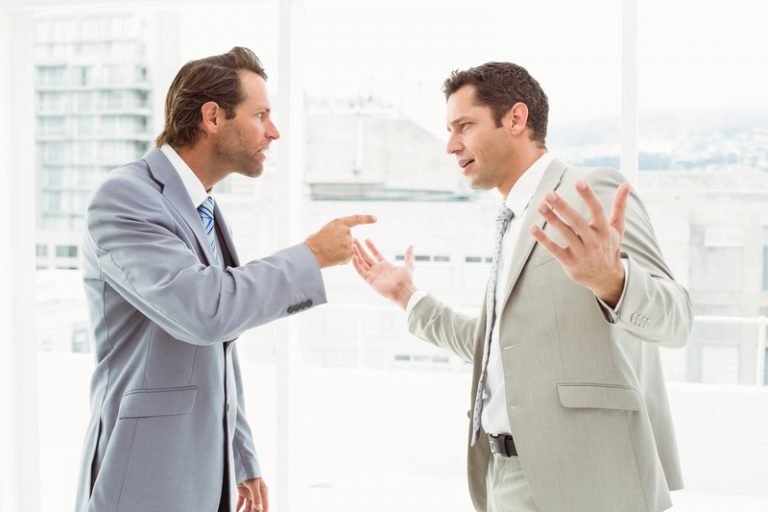 Conflict is a natural human condition. That conflict naturally occurs in the business environment. Just like in personal relationships, conflict in business relationships can become a destructive force. This is especially destructive when that conflict occurs between top leaders or the founders of an organization. That negative energy and environment can take a wildly successful start-up or established business and blow it apart at the seams.
Finding Common Ground in Conflict
Finding common ground in a business relationship is crucial to the future of the organization. One of the most destructive things that can occur in a business environment is to see top leaders or the founders at each other's throat. This toxicity quickly permeates the organization. It is like a poison. Over time, it kills off the healthy and leaves an organization debilitated and unable to function.
How do we overcome this potential toxicity and prevent the destruction of an organization from within? We have a few tips for the founders or top leaders of a business to help build a solid foundation for success:
– Work With People You Like and Trust – Asking people to put aside their differences and work towards the common good is total fantasy. Professionalism will only prevail for so long before the toxic feelings start seeping through. From the beginning, only work with people you like and trust. This foundation creates an environment where future problem solving can occur in a positive manner.
– Be All About Commitment – Understand clearly what you are willing to commit to and be all in, all of the time. If your commitment is not 150%, just don't do it. Very successful people have the unique ability to easily say 'NO' to most things. They clearly understand their priorities in life and will not commit to something they can't give 150% to for the long haul.
– Get it In Writing – President Ronald Reagan had a saying "Trust … but verify." No matter how much you like, love, trust or enjoy those you are doing business with, put everything in writing! Make it legally binding! This is the ultimate level of accountability and clarity.
– Be Professional – Business is business and personal is personal. Keep those two things distinctly separate. Don't allow personal situations to be a crutch in professional relationships. This goes back to commitment. If something in your personal life prevents you from committing fully, just don't do it. If a personal situation arises that prevents you from meeting your commitments, exit the business relationship immediately.
– Control Your Emotions – Humans are emotional, but controlling those impulses define leaders. Don't let this emails, texts or other negative situations launch you into emotional meltdown. Don't react or respond. Take the time to gather your thoughts and facts. Take the time to ensure what you read was accurate and not misunderstood. Respond with respect, kindness and consideration.
– Let Go The Ego – Contrary to what you may believe, you are not a gift from the heavens. There is a huge difference between confidence and ego. Understand the difference and adjust accordingly. You should be in a constant state of learning and growth.
– Let The Little Things Slide – Is it worth the battle? The little things that may drive you crazy are just that … little things! When you look at the big picture, they just don't matter and you should let it go. Don't get wrapped up in the minutiae.
– Learn to Say Goodbye – When you are spending the bulk of your time working out issues between partners, founder or top leaders, then it may be time to 'exit stage left.' The needs of the business need to be the top priority. Don't be regretful or hostile. Top leaders and founders must, at all times, be devoted and focused on the health of the business.
Practicing Professionalism
Business relationships can be tricky for some. The key to real success is to practice professionalism. If you have spent a few minutes contemplating the tips above, you will quickly understand it is about professionalism. That doesn't mean that you operate robotically, without emotion or feeling. Lean Six Sigma practitioners develop the skills and discipline through their practice to ensure they are the utmost business professionals. As you move forward into top leadership roles or you have the opportunity to be a co-founder of a business, your quality skills will give you an advantage.
Stop by and contact us at 6Sigma.us and find out how we can positively help you plan and change the culture and operations of your organization. We offer Green Belt and Black Belt training programs, as well as a Master Black Belt program.