Six Sigma and the Marines: Excellence in Partnerships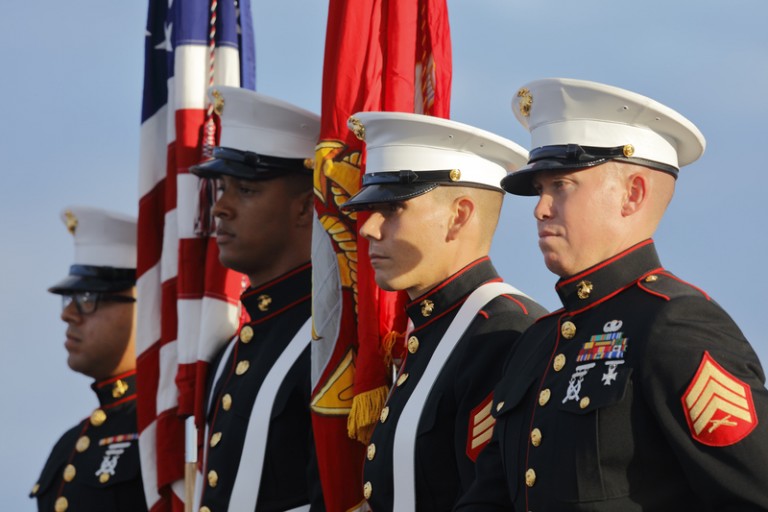 A History of Excellence
Since November of 1775, the Marines have forged a reputation as the premier fighting force in the United States and the world. The Marines proudly preserve their history and constantly strive to maintain a reputation of excellence. The Marines are global leaders, developing expeditionary doctrine and innovations that set the example, and leading other countries' forces and agencies in multinational military operations. These unique capabilities make them the "First to Fight," and our nation's first line of defense. A proud heritage of success.
Likewise, the roots of Six Sigma as a measurement standard can be traced back to 1777 and Carl Friedrich Gauss (1777-1855) who introduced the concept of the normal curve. Bill Smith and Bob Galvin further inspired and implemented the practice of Six Sigma as we know it. Over time, Six Sigma has evolved and developed, but the base core standards of quality and constant improvement are the cornerstone of the practice. Professionals embrace quality to produce the highest standards of performance.
A Partnership of Excellence
The Marine Corps and Six Sigma are the ideal partners in excellence. The Marines are the embodiment of excellence. In everything they do, the Marines strive to achieve the highest levels of excellence and accept nothing less from their professionals. Likewise, Six Sigma represents the highest levels of measured performance and excellence. Six Sigma practitioners strive to produce the highest standards, accepting nothing less! The Marine Corps has recognized that Six Sigma embodies the same values. They recognize that the practice of Six Sigma within the Corp brings them to higher level of performance. Because of their deeply embodied standards, the Marines have energetically embraced the practice of Six Sigma. They understand that the bloat and governmental red tape significantly impacts the potential of success within the Marines. By applying the practice of Six Sigma, they are able to ensure the Marine Corps aggressively reduces waste, increases productivity and improves service expectations across their commands.
Measured Excellence Equals Battlefield Success
Marines are trained to be the best and their history reflects their high standards of excellence. A Marine is taught from day one that they are expected to perform to the highest standards of excellence. Now, with a partnership with Six Sigma, Marines can bring those same high standards to their organization to constantly measure excellence and find ways to improve on their high standards. There can be no better partnership in excellence and high standards.
If you are seeking the highest standards of excellence in your business, a partnership with 6Sigma.us is the right choice. Find a training option that is right for you by clicking here.