Six Sigma's Root Cause Analysis Is a Must for Business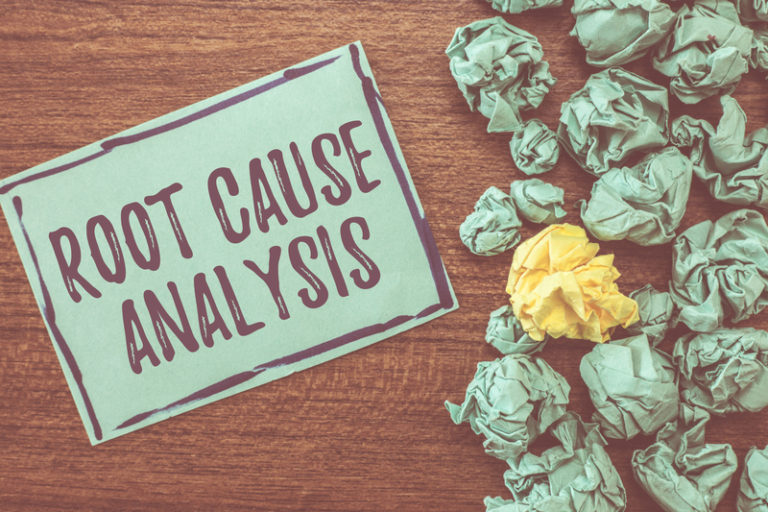 Root Cause Analysis (RCA) is one fundamental Six Sigma methodology that will change your life. It will give you subtle confidence when issues occur, helping you get to the root of the problem. The best part of the methodology are the tools; they can be used to get to the root of any problem in a logical and structured way, using actual data and facts.
Learn about our course in Root Cause Analysis Training!
Root Cause Analysis Course Topics
What Root-Cause Analysis (RCA) is, why we need it and when to use it
Problem-Solving Process Flowchart (8D Roadmap)
Problems vs. Opportunities
Preventative Practices
Problem Detection & Specification
Problem Anatomy

 

Causes to Determine
Cause Structures
Situation Appraisal
Known vs. Unknown Cause
Using Facts, Evidence & Assumptions
Interim Actions
Using a Team Approach
Risk Analysis Tools
Importance of Language
Cause-Effect Mapping Methods
Potential Cause Filters and Generators
Human Error
Choosing the Best Solution Profile
Solution Validation
Learn More About Root Cause Analysis Training
Learning Objectives
Exercises & Case Studies
Know what to do when problems occur.
Define, validate and decide if the problem should be solved.
Use a team approach and understand team dynamics.
Take appropriate interim actions.
Choose the most appropriate RCA methods for the situation.
Determine and implement the best sustainable solution.
Finding the root cause of a problem will eliminate the problem once and for all — it's that simple. Separate facts from assumptions and only deal with the facts. Most of the time we make the issues worse because we are dealing with assumptions. This 3-day Root Cause Analysis course helps to only deal with the facts and simplifies what seems otherwise impossible to solve.
Go to 6Sigma.us and sign up for this extraordinary course like Six Sigma Black Belt or RCA Training! We have online classes as well. Check to see if we will be in your home state. This is one of the best investments for the future of your business.