3 Ways Learning Six Sigma Online is Better Than On-Site Learning?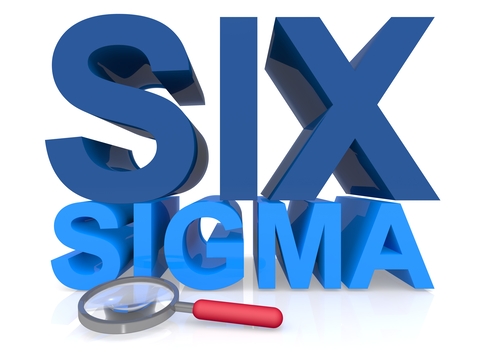 Many people around the world are increasingly using online learning or e-learning to get their Six Sigma certificates. Due to the benefits e-learning provides, even organizations are seeing it as a viable option to empower their workforce with Six Sigma knowledge and skills. But what would make employers consider online learning over on-site learning? Here are three reasons why:
1. Self-Paced Study
Organizations expect their employees to understand all the material when they enroll them in a Six Sigma course. Employees may find this hard if they have to stick to a rigid class schedule by way of physical classes. Luckily, this is not a problem with e-learning since self-paced study is one of its major selling points.
When employees study at their own pace, they learn at a speed that suits them best, allowing them to absorb the material better. This is especially important if the material is challenging. Furthermore, online learning usually has tools like live chat or email that students can use to contact their professors when they need further assistance in understanding a complex Six Sigma topic.
2. Less Time
Time is an important factor for organizations in everything they do. How long it takes employees to complete a task affects the organization's overall productivity levels. That is why time is a major consideration for organizations who want their employees to complete a course.
When compared to e-learning, on-site learning is time-consuming. For instance, employees might waste a lot of time traveling to and from classes located off-premises. This is time that can be used to do work and make the organization more productive.
With e-learning, employees can "attend" a class without even leaving their desk or workstation, effectively cutting the travel time to zero. So for organizations that can't afford to have their overall productivity levels decline due to employees needing to travel to a physical class, online learning is the better option.
What some organizations have done is made it possible for employees who want to get a Six Sigma certificate to learn while they are off duty. This allows for effective time management among employees since management can formulate a schedule that allows workers to log on for training when they are done working. Afterward, they can switch with other employees who are free when it is time to get back to work.
3. Cost-Effective
For organizations to remain competitive and profitable, they need to minimize costs in everything they do. This is why anything that is reasonably cheaper will always be an attractive option. With e-learning, organizations can curb some of the costs associated with physical classes, such as employee travel and setting up the necessary infrastructure. To get employees good to go with online learning, they just need to provide them with a computer and an internet connection.
Conclusion
With e-learning, organizations can train their employees with minimal impact on their productivity levels while ensuring the employees understand the material fully through self-paced study. Furthermore, they can do this all on a small budget. These are just some of the reasons that organizations these days are preferring online Six Sigma training over on-site learning.