10 Things Every Green Belt Should Know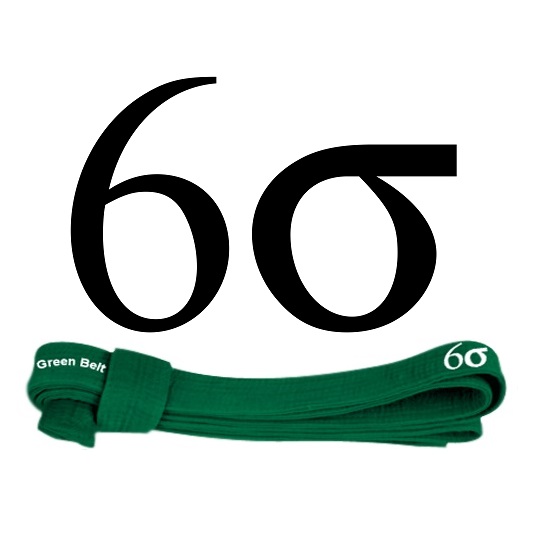 For many professionals, achieving Six Sigma Green Belt certification is the first monumental step forward in their careers. Although they work part-time on projects, their input and leadership account for up to 50% of the total project management for any given process. Likewise, Green Belts work directly under Black Belts and Master Black Belts. This allows them to practice their understanding of the methodology as well as learn from some of the most advanced professionals in the field. It's without a doubt, a certified Six Sigma Green Belt employee will bring much-needed assistance to your projects. Although you may be eager to hire a new employee, there are things you must check for prior. In this article, we will out the top 10 things every Green Belt should know and can complete under your management.
The Basics 
They must have a passion for learning. Your Green Belt employee will begin working on Six Sigma projects under the guidance of higher ranking belts. Additionally, they will work most part-time, up to 40 hours per month. However, your new hire should have a desire to learn from his managers and want to advance his career.
A basic understanding of the Six Sigma Toolkit is a must! We cover these individually in our related articles found here.
Green Belts must have discipline and focus on their individual task at hand. Other belts, such as Black Belts will manage cross-functional projects. Whereas, Green Belts will need to focus solely on their individual process.
The Nuts & Bolts
They must plan and execute effective communication. Whether between clients and customers, management and other employees, Green Belts must maintain a higher standard of communication across the project team.
A Green Belt must understand linear regression, and how two independent variables correlate to one another. Six Sigma founds itself on statistical data and analysis. A thorough understanding of both data visualization and interpretation is a necessity for a Green Belt.
Your Green Belt employees must know how to provide basic project updates to management. Complementing the need for effective communication, Green Belts are required to watch over their business processes and report any advances or setbacks to management in an orderly fashion.
Additionally, Green Belts must be able to create Histogram and Pareto diagrams, what differentiates them, and when they are used.
The Home Run
Furthermore, a Green Belt must make decisions based on data and analysis, not instinct. While under the management of a Black Belt, a Green Belt will learn how to handle a variety of problems and complications. However, until achieving a higher certification, they must always follow the provided data.
Also, a Green Belt must be productive and proactive. While solving errors is a requirement, being proactive and preventing known complications from occurring will set them apart from others.
Lastly, a Green Belt must know who and when to ask for help. As a part-time project team leader, their focus is on maintaining specific process' progress, not managing everything. When faced with difficult situations, a Green Belt must know when to step back and seek guidance.