5S, One of Lean Six Sigma's Finest Tools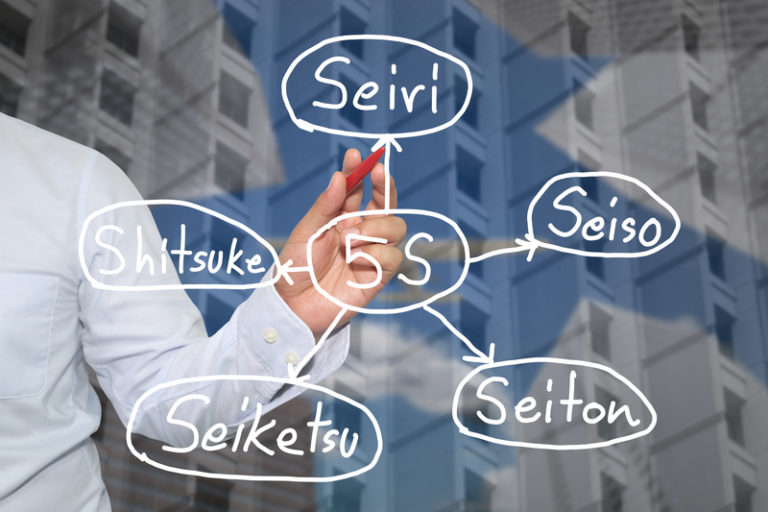 Six Sigma has many tools that will work to improve production and efficiency in any type of business. Today, we are going to highlight the 5S tool and why it is so important.
The 5S tool is a great system for handling workplace organization. This tool has a step-by-step template that is easy to follow and will reduce waste and make things run more efficient.
Learn more about an upcoming 5s event
A workspace that is neatly organized is a safe workspace. There are five important steps involved in the 5S tool and they must be done in order.
Seiri or Sort:
Go through your entire workspace and remove anything that is not involved in the daily processes. Never have any items that are non-process related in the workspace.
Seiton or Set in Order:
Make sure all things are in their place and that there is a place for everything. Organize the items so that the daily work processes are made easier. Set the items in a logical order; you should not have to go out of your way to get a tool. Every tool needed should be accessible, as you need them.
Seiso or Shine:
Daily efforts should be made to keep everything sparkling clean in your new organized, clean workspace. This includes dusting, mopping and keeping any machines or tools maintained in the workspace.
Seiketsu or Standardize:
Now that your workspace is organized perfectly and sparkling clean, you must create a new standard for the processes to be carried out. This includes organizing how the tasks will be performed. Include charts, lists and shift schedules if need be.
Shitsuke or Sustain:
Maintain new practices, develop a team discipline if the processes involve an entire team, or if it is a single person make sure the discipline is part of the company culture.
For more information on our Six Sigma training courses or services please visit 6sigma.us.