A Review in the Basics of Six Sigma: Kaizen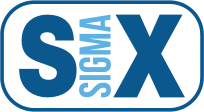 The word Kaizen means "improvement" in the Japanese language. When the same word Kaizen is used in the workplace, it means continuous improvement that involves the entire staff.
It is a philosophy or mindset; the entire organization is involved and engaged in its own improvement. It is a company culture where everyone is truly interested in improving the company and has a stake in its success. This mindset is continuous — it is the philosophy that runs the company, with small continuous improvements.
Kaizen is also part action strategy. This means organizing events that involve teams of staff members that are focused on improving specific areas in the company or organization. Its purpose is to continuously identify and quickly remove waste, thus adding value in each of the processes that run the company.
A Kaizen Event Process
The Kaizen mindset is an everyday philosophy within a company for continuous small improvements that will add up with amazing results. A Kaizen event, on the other hand, is a dedicated event that lasts 3-5 days and has a clear set goal to accomplish.
A Kaizen event includes the following aspects:
Orientation
Comprehend the Current Status
Develop Future Design
Make the Necessary Improvements
Report and Celebrate
Important Points to Remember
Keep an open mind
Remain positive
Voice disagreements in a kind manner
Create a safe, blameless environment
Mutual respect at all times
Everyone's opinion and suggestions count
Here is a partial list of the tools used:
Value Stream Map
5s
Bottleneck Analysis
Heijnka (Level Scheduling)
Kanban (Pull system)
Overall Equipment Effectiveness (OEE)
Poka-Yoke (Error Proofing)
Visual Factory
There are several benefits:
Employee morale increases twofold
Improved quality
Lower production costs
Faster delivery
Greater customer satisfaction
Reduction in waste
Space utilization
Provides immediate results
For more information on our Six Sigma training courses or services, please visit 6sigma.us.