INFOGRAPHIC: 5S Organizational Tool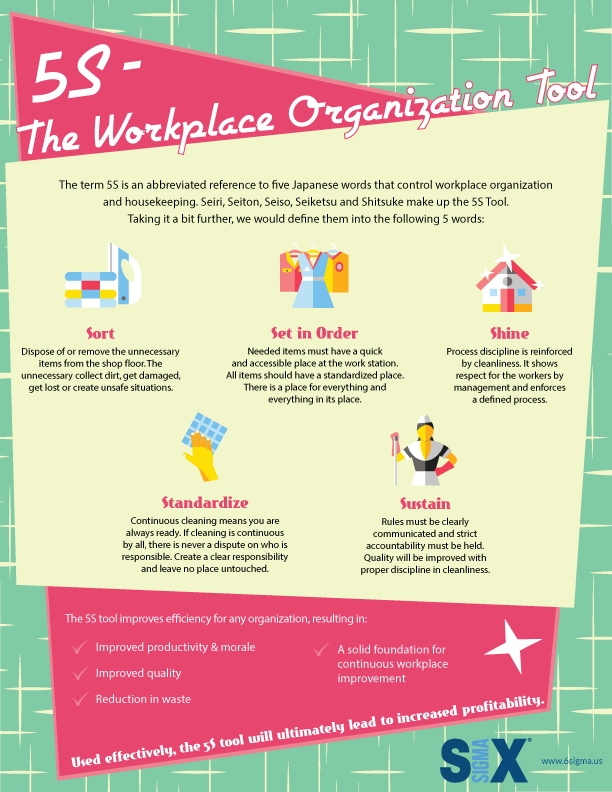 Now that many of us are working from home, the Six Sigma 5S organizational tool will have a new incarnation as a must-have home office tool. Learning how to work remotely is just as important as being able to work in a company or corporate setting, so naturally the tools should be the same. 
The home workspace is an important location and vital to the quality of the work you produce. It must be taken just as seriously as your workspace at your company, because the work you produce is the real McCoy! Let's take a look at this infographic about the 5S tool and see how simple it is to follow and get great results!