Lean Six Sigma – The Volcano beneath the US Air Force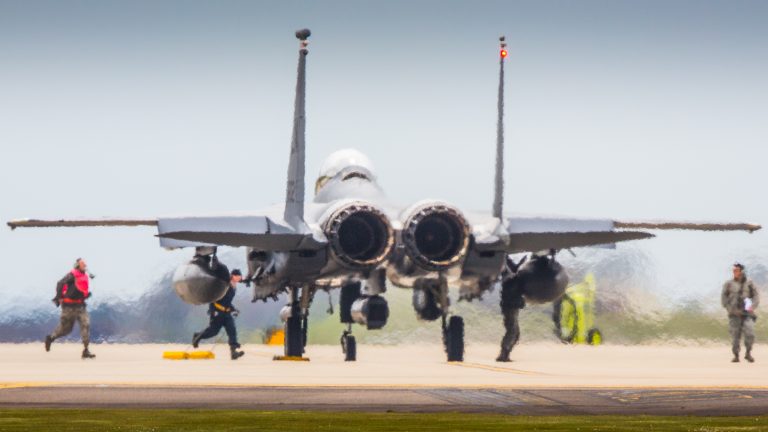 The low steady rumble, of a volcano about to erupt, is audible below the vast territory spanned by the US Air Force. A process improvement tool known as Lean Six Sigma has already exploded across the military and naval landscape and is about to render the US Air Force it's next Pompeii.
Developed from improvement techniques introduced by the Toyota Corporation, in Japan, Lean Six Sigma has come to be known as simply, "Lean," within many of the US service organizations in which it has become standard procedure.
One might consider volcano a rather extreme term with which to describe any business improvement methodology, but lean is in a class of its own. Consistently quoted, as, "the way forward," in services reports and initiative documents, a status that has probably never been bestowed upon any other of its equivalents, it seems that no one is in any doubt that it is set to change the culture and landscape of the immense services empire.
The document that is the "Air Force Smart Operations for the 21st Century (AFS021)- CONOPS and Implementation Plan," is proof of Lean Six Sigma dominance of recent Air Force policy.
The Executive Summary of this document states that,
"The Secretary of the Air Force and Chief of Staff of the Air Force have issued clear direction to implement "Lean Across the Air Force… This CONOPS and attached implementation plan outline the Air Force approach to implement and institutionalize continuous improvement as a way of thinking and doing our job as Airmen."
The summary of this document explains succinctly the anticipated gains that the Air Force considers to justify institutionalizing the lean philosophy. It reads as follows:
"The USAF is the world's most effective, most respected, and most powerful Air Force. However, we face a challenging future. We must continue to improve and adapt. A comprehensive approach to continuously improving our work processes will provide us with the method we need to reduce the stress on our airmen and recapitalize the inventory. We are seeking three things from this approach. First, we want Airmen who are fully aware of the importance of their work and how it contributes to the mission; Airmen who look to improve what they do every day and see their role as one that focuses on providing value and eliminating non-value added activity. Second, we want to enhance our ability to accomplish our mission and provide greater agility in response to rapidly changing demands. Finally, we want to make the most of our existing budgets and free resources for future modernization by systematically identifying and eliminating waste in our day-to-day processes. This approach fits our Air Force. We can do this – and we need to do this."
Col. Sheri Andino explains, "We must fundamentally change the culture of our Air Force so that all Airmen understand their individual role in improving their daily processes and eliminating things that don't add value to the mission."
She further explains that, "The Lean concept includes two predominate process attributes:
* Do it right the first time.
* Stop doing non-mission-critical tasks."
Army and navy initiatives utilizing lean have yielded extraordinarily spectacular results in terms of more efficient systems and resultant cost-cutting. For example, in the USAF the 11th Security Forces Squadron has successfully affected performance improvements using the method and there are many other units that have done likewise. The AFS021 document is testimony to the fact that Lean Six Sigma philosophy is the hottest show in town as far as the USAF is concerned. It seems that this volcano is well and truly set to blow.
Wait no more, register today for your Six Sigma requirement. We look forward to seeing you in our upcoming session near you! Find a training option that is right for you by clicking here.