Use the Six Sigma DMAIC Tool and They Will Listen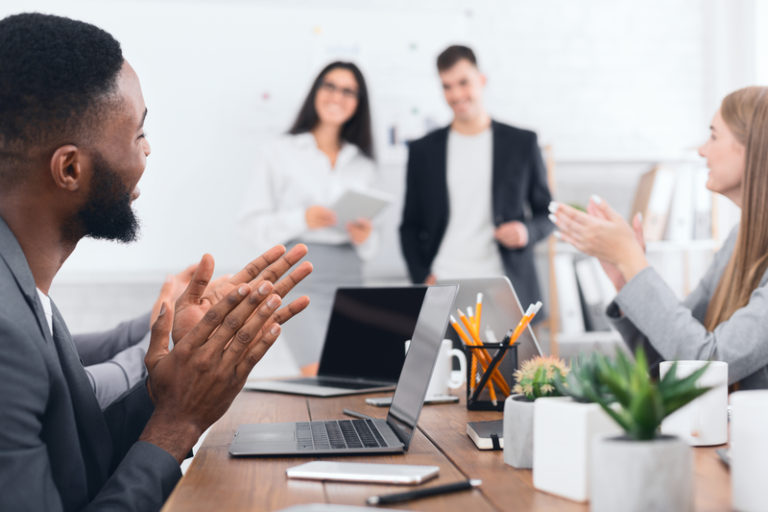 Clean up your way of communicating by using Six Sigma DMAIC. The main issue with people not being heard is they aren't communicating in an effective and concise way. Ever notice that when someone is passionate about a topic, their tone is different? That's because they are well-versed on the subject matter. 
When discussing topics socially, why not make a mental roadmap of what you want to convey using the DMAIC template? Now remember, this doesn't mean sitting there without saying anything because you're trying to figure out how to use each phase. The subject matter could run the gamut, from animal welfare to political solutions for the state of the economy. The subject matter doesn't matter — what matters is your comprehension on the subject and your solutions or opinions about it and why.
Here's a little overview of the DMAIC template:
Define Phase: Define the subject matter and how it affects others in the process of living life. State how fixing this subject matter would improve the quality of life for others. Collect data (it helps if you've read articles on the subject matter). Another great tool is the Pareto chart. The Pareto chart was created by Vilfredo Pareto, an Italian economist. The Pareto principle, named after him, is the concept that 20% of input accounts for 80% of output. 
Input = time, resources, effort. 
Output = results, rewards, revenue. 
The Pareto chart can apply to anything.
Measure Phase: Absolutely any data that you have at your fingertips. A quick Google search can help find any Value Stream Map or Cause and Effect Diagram. For example, these could be depicted as Nielsen ratings or graphs on what you are discussing.
Analyze Phase: Using the tools on the Define Phase and Measure Phase, validate your point. Remember, data and analytics don't lie, they are numbers that validate the current state of the subject matter.
Improve Phase: State the best potential solutions that you have found, and again validate your point and why these solutions would work. Show the data you've found. You could even hypothesize a scenario.
Control Phase: Show or tell how you would sustain your new hypothesized solution. Even if you don't have the actual true data, a well thought out hypothesis based on existing truth of the subject matter will prove your point. In many creative industries or startups, the data that is available is what exists on subjects surrounding the project but not on the actual product or service since it was just invented.
For more information on our Lean Six Sigma training courses or services.