Walk the Walk: How to Relate Your Experience to Six Sigma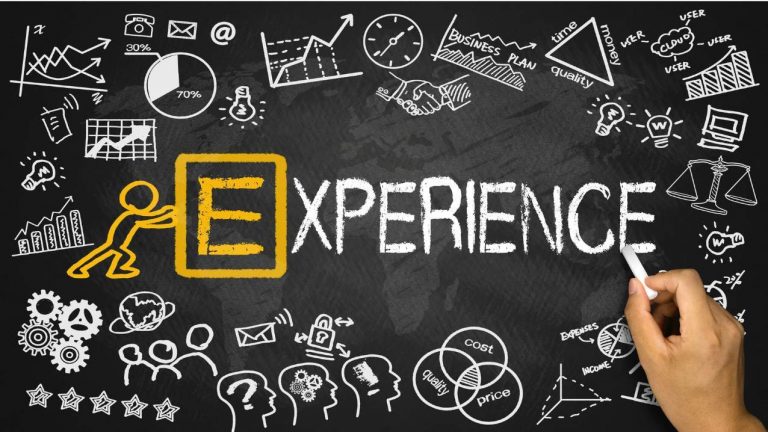 We gain experience every day by doing even the simplest things. Our experience defines us and enables us to understand the world around us. In Six Sigma, your experience is important because it often leads to the largest successes in project management, process improvement, and problem-solving. Ask yourself: Can you walk the walk? Is your experience enough to justify your role in a Six Sigma team? With your experience, how likely are you to succeed? While instinct alone may be enough to tackle smaller problems, we ultimately rely on acquired knowledge to deal with larger issues. In today's article, we examine how you can use your experience in Six Sigma. So join us, as we take a close look at how appropriate experience factors into success.
Types of Experience that Inform Six Sigma Success
Individual Experience.
Each member of your Six Sigma team should possess the relevant education and training needed to work on Six Sigma projects. With individual background to reinforce our team's strength, your work will be more effective. Each team member and their individual experiences form one piece of the whole machine. If your machine is missing a few pieces or doesn't have the right ones, you can't expect it to work properly. 
Organizational experience.
This describes the practice of the company in dealing with Six Sigma to drive process improvement and/or other changes. It is up to the Six Sigma project leader to overcome resistance and effectively argue the necessity for the changes being made. This will benefit the overall process improvement as well as timeframes and end-results. Businesses with firsthand knowledge of Six Sigma will be more willing to embrace changes and go with the flow. 
Team leader.
The team leader, usually either a Green Belt or Black Belt, is tasked with directing the rest of the team to meet project goals. If their background is limited, then they will inevitably struggle to maintain control of the project. Contrastingly, team leader experience has been shown to possess a strong correlation with project success. As a team leader, you are responsible for motivating and coaching your team members, and a lack of practice in this area will only hold you back. 
Teamwork experience.
Teamwork experience is, again, of course, self-explanatory. If team familiarity is low, then your team will likely struggle to work together and make cohesive decisions. Lack of teamwork experience can set you back significantly when it comes to Six Sigma. Process improvement ultimately demands that you share the burden with your teammates, to deliver the most effective results.
Relating Your Experience to Six Sigma
Six Sigma employs a highly developed problem-solving strategy that seeks to improve incrementally, rather than all at once. Six Sigma methodology draws on lots of ideas and disciplines to inform its principles. Your prior experience in any given work area will undoubtedly have some relevance or application in Six Sigma.
Leadership and executive experience, as well as analytical, marketing, manufacturing, retail, and software development experience can all be related to Six Sigma. Six Sigma shares its drive for improvement with manufacturing, retail, and software development. Moreover, Six Sigma relies on motivational teamworking techniques, as well as analytical skills to achieve success.