Six Sigma Syllabus – Master Black Belt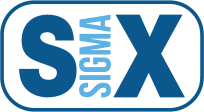 Our Master Black Belt (MBB) program is the pinnacle of all Six Sigma training. As an MBB, you will learn to master Six Sigma, expanding your repertoire beyond even the Black Belt. In karate, the black belt represents that which lies beyond the threshold. But what else is there to learn after Black Belt training? And does MBB training justify the time and money?
A Six Sigma Master Black Belt is just that, a Black Belt, and a master of their art. But the importance of the MBB certification is that it teaches you to reach beyond mastery. To develop your skills to absolute perfection, seeking out a deeper, more profound knowledge. Our tailored program teaches advanced understandings and approaches to Six Sigma. Project work and statistical methods are essential tools here. Furthermore, students become fully-fledged Six Sigma leaders, learning to apply their skills in any company or sector.
The course goes beyond Black Belt basics, teaching non-parametric analysis, destructive testing, Multi-Vari experiments, practical experimentation, and advanced regression methods. Training comprises the deep study of statistical knowledge, enhancing the abilities developed in Black Belt training. Formal examination and practical work provide a comprehensive testing scenario for your advanced skills.
What Does the Course Require?
We require our MBB students to have already achieved Black Belt certification. Additionally, it's important that you possess experience leading a minimum of ten prior projects, and at least forty hours training. Finally, previous leadership training is essential to much of the MBB course, which requires you to have at least one week's worth.
What Can Master Black Belt Do for Me?
Master Black Belts are experts in their field, and the right training will ensure we fully prepare you for the reality of Six Sigma work. You can expect to develop your leadership and mentoring skills even further, helping to spread the cause of Six Sigma. MBB certification holders can access an array of opportunities within your organization you may not have considered. MBBs are expert problem-solvers as well as strong leaders, valuable traits in any line of work, Six Sigma included. Our comprehensive training program will provide the following:
A Deep Understanding of DMAIC. DMAIC is a core component of Six Sigma work. MBBs should be familiar with its every detail so that they can drive Six Sigma enterprises forward. DMAIC is an essential skill if you want to succeed in process and quality improvement.
The Ability to Train and Lead Black Belts through four-week Training Programs. Throughout our four-week practical training programs, you will develop your training and mentoring abilities. It's also important for MBBs to cultivate in themselves a wealth of Six Sigma knowledge. This will aid them in mentoring as they can pass on their knowledge to other Six Sigma Belts.
An Enhanced Statistical Awareness. Six Sigma demands accurate data to make strong decisions. As an MBB, you will learn to improve your statistical awareness and become a data expert. Statistical analysis tools are all key skills for MBBs, even more so than Black Belts.
A Robust Decision-Making Capacity. If you can't act, then you can't succeed. MBBs need to develop a robust capacity for decision-making. Otherwise, they will struggle to make lasting changes in an organization. Just as in karate, you are a leader and a master of your art. As such, Master Black Belts must live up to their namesake.