Celebrating and Honoring the Fourth of July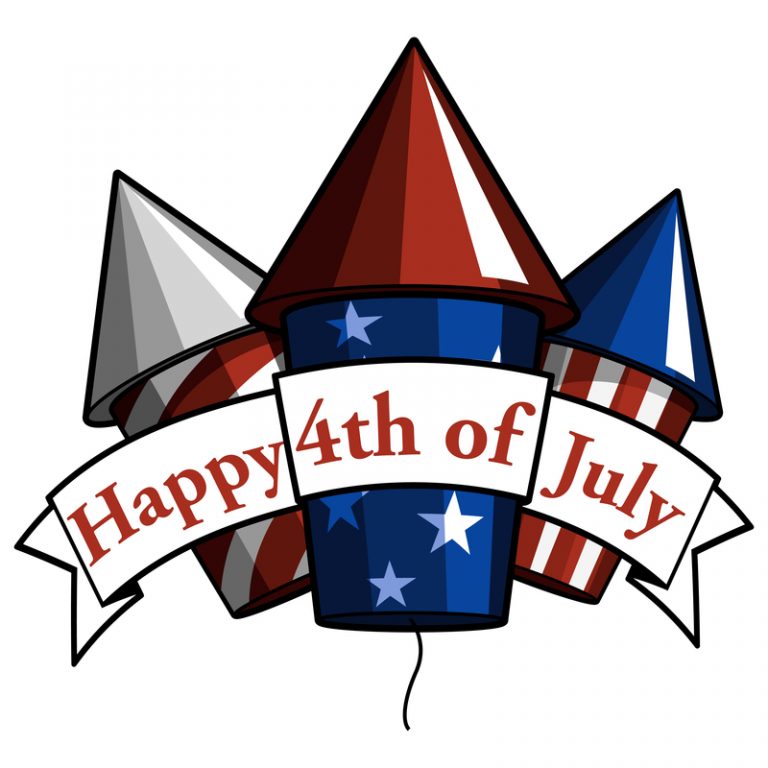 The Fourth of July holiday is filled with parades, barbecues, fireworks, and outdoor living at its best!  Families, friends, and neighbors gather to enjoy grilling great food, fellowship, and lighting of colorful fireworks. However you celebrate the holiday, we must remember what we are are celebrating.
The Birth of a Nation
The holiday was officially created in 1941. The tradition celebrating Independence Day, however, dates back to the 1700s and the Revolution. It all began on July 2, 1776.  The Continental Congress voted in favor of independence, and the Declaration of Independence from Great Britain was adopted. This action resulted in a battle from 1775 until 1783.  The British withdrew from the colonies, leaving the United States to become a country. Since then, we have remembered the battles, lives lost, the strength, and the courage it took for the founders of the United States to declare themselves independent of Great Britain — a choice that amounted to treason. Since that time, whether it was an official government holiday or not, Americans have acknowledged the 4th of July as the birth of American independence.
Celebrating the Fourth of July
Celebrating this holiday is one of the most American and patriotic celebrations in our nation. We aren't celebrating a four day weekend or spending time relaxing with friends and family. We are celebrating the bold and brave souls who stood up to tyranny. We stood up to those who threatened the independence and happiness of a fledgling nation who held a different belief about the respect of their citizens. These rebels stood up and declared independence from a system that denied what we believed to be basic rights of each citizen. It was a bold and brazen step, and those brave men and women took it. So as we celebrate this holiday, let us pay tribute to those brave visionaries who gave birth to a nation that represents freedom and independence.
Have a safe and enjoyable Fourth of July!