The importance of the ScrumMaster for Agile and ITIL teams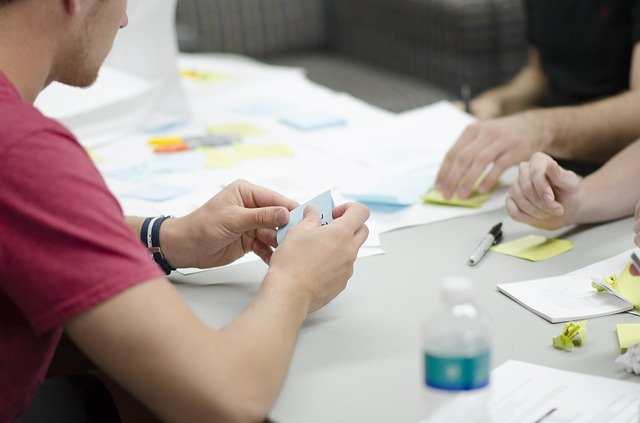 What is Scrum?
Scrum is a methodology often used in Agile software development and other types of project management. Scrum enables aspiring or existing high-performance teams to accelerate decision-making in accordance with Agile principles. Agile, as characterized by the partition of action-items into shorter phases of work and regular revision of strategy, is quintessential to the Scrum method. Lending its terminology from the game of rugby, it only makes sense that the ScrumMaster acts as the "coach" of the agile team – and is therefore responsible for the exchange of vital information for means of maintaining agility and high-performance. 

Important to note is that the term ScrumMaster refers to someone who is an expert at Scrum and can therefore coach others, but is not an authority figure. Rather, a ScrumMaster can be seen as a servant leader, taking a more holistic approach to leadership. In clarifying the difference between a Project Manager and a ScrumMaster then, we may assert that the former takes a leadership role in leading the team and developing and managing the plan. However, if the team is agile, then those remaining project management activities become part of the ScrumMaster's responsibilities. Clearing obstacles and establishing an environment wherein the team can be most effective is vital to the ScrumMaster's role. He or she also has to ensure the ongoing addressing team dynamics, and maintain good relationship between team and product owners.  

On par with agility, many IT organizations are attempting to improve their business processes using ITIL (Information Technology Infrastructure Library) and other respected industry frameworks for ITSM (IT Service Management). If Agile practices are to be compared with the principles of ITIL, some striking similarities can be found. One of the main hurdles in the integration of Agile and ITIL is the fact that ITIL follows sequential framework, where Agile is a more iterative approach. Some companies have implemented both ITIL and Scrum and their projects proved that both can in fact, co-exist. It is also known that the successful integration of Agile with ITIL best practices can bring wide-ranging benefits to numerous organizations.

Both ITIL and Agile emphasize the necessity for strong leadership in order for a project to be successfully completed. An integrative approach, therefore, provides added value to the entire IT delivery service whilst defining the process itself. Well known benefits of integrating agile with ITIL include enhanced workflow, continual learning, and graceful transition. Furthermore, some of the ITIL and agile processes that organizations can integrate in the best possible way include Business Relationship Management, Service Level Management, and Implementation Management.
Some of the challenges encountered by a ScrumMaster when integrating Agile and ITIL may include resisting change, misunderstanding the process, and subsequently failing to adapt to change. Managers, for example, may fear an unintended loss of authority, while team members may have trouble stepping up to a group-driven process. Without the ScrumMaster, an entire process will fall apart, where he or she facilitates the daily meetings and activities. In other words, a ScrumMaster works like a mechanic – not driving the car itself, although ensuring that the whole car is in proper working condition.

Regarding the pathway to becoming a ScrumMaster, it is known that the best course to becoming one, is through proper certification. The ScrumMaster certification process teaches the essentials of the scrum framework and makes one familiar with different team roles and procedures of the scrum. Obtaining such certification alongside having real-world experience undoubtedly places one in an advanced position to further their career across multiple industries to further continuous improvement.
There is no better time to get your business prepared! Check out our ScrumMaster Virtual Training classes. For more information about our training courses and webinars, please visit 6sigma.us.