How and Why to become a Certified ScrumMaster?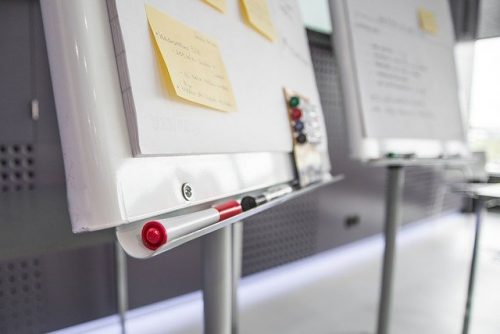 Before examining the duties of a ScrumMaster, one should first grasp the concept of the Scrum framework itself. For means of definition, Scrum is a lightweight agile management framework mainly used on all levels of a software development process. It consists of an iterative approach that allows for flexibility and adaptive skills within a changing environment. Regarded as a highly successful framework with various benefits including increased productivity, higher quality, better customer satisfaction, reduced costs, reduced waste, and increased employee motivation.
The ScrumMaster fulfils the role of managing the team communication by asking a series of questions. The ScrumMaster is also responsible for protecting the team from external distraction and to encourage maintained focus, whereby eliminating obstacles that hinders the overall progress. The scrum team together with the ScrumMaster is therefore responsible for all outcomes. As the individual chief of guiding scrum teams in software development projects, a Scrum Master's compensative salary of ranges between $70,000 and $100,000. That is, depending on their output as the team leader, consultant, or product manager. By become a Certified ScrumMaster, one's employment and career opportunities increase dramatically.
If you are interested in becoming a ScrumMaster, there are online courses that can be taken in order to accredit yourself as a certified Scrum Master. As a Certified ScrumMaster, you will help the Scrum Team execute at their highest level of proficiency. Through the certification process, the Scrum framework is taught in order to enable an understanding of team roles, events, and artifacts. By becoming a certified ScrumMaster you will gain access to a world of new career opportunities across all industries that adopt Agile practices.

Those who receive a ScrumMaster salary include project managers, business analysts, developers, testers, teachers, miners, accountants, and engineers. As a certified ScrumMaster, you will be able to demonstrate your attainment of core Scrum knowledge and come to the knowledge of the foundation of Scrum and the scope of its role. As part of the role of certified ScrumMaster, it is expected for you to engage with Agile practitioners similarly committed to continuous improvement and the pursuit of operational excellence.
It is also important to note that even if you do not make a career as a Certified ScrumMaster, you will still find something of great value within this elegant framework.
ScrumMaster accredited certifications are beneficial to a wide range of career practitioners including employers, employees, and even freelancers. Having the accreditation of Certified ScrumMaster shows a high level of competence and boosts employability and career opportunities all at once. For employers, it aids to improve the efficiency of teams and processes. For job seekers who are currently applying for positions related to software development, it is crucial to prove relative knowledge of Agile and Scrum practices and principles. The demand for ScrumMaster training and certification will only increase. In planning to become a certified ScrumMaster, it is important to rely on credible organizations that offer quality and world-class training in Scrum Methodology and practice.