Have You Ever Thought About Being a ScrumMaster?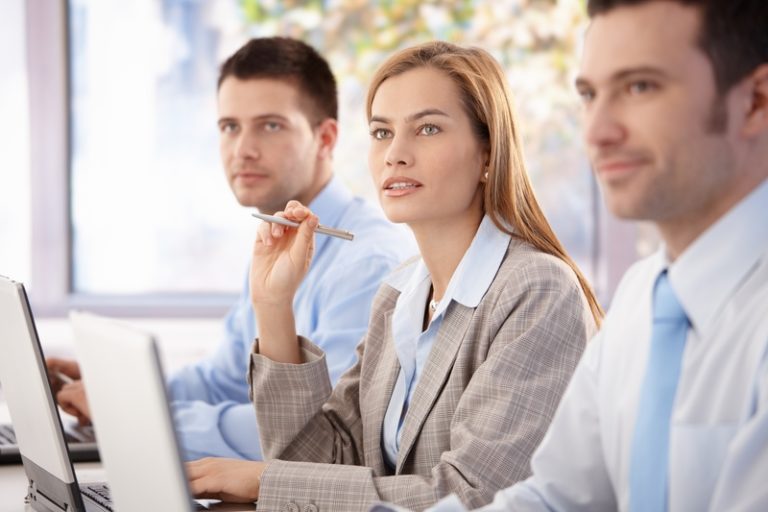 If you have ever been curious about learning other methodologies such as Agile for improved efficiency and effectiveness, then you have come to the right place. Learn about our new Scrum Master certification course!
The course provides an overview of the relative Scrum methodologies and their respective implementation, and outlines the Scrum framework for means of successful Agile Project Management. This course blends instruction and team-based exercises in preparing you to become a Certified ScrumMaster.
This course is so thorough that comprehension is obtained almost immediately, especially if you are familiar with other methodologies such as Six Sigma, Lean, and Lean Six Sigma.  Scrum is different in its inception as it was created in the creative knowledge-based world of software development. 
Look at This Great Opportunity
SixSigma.us Partner delivered Certified ScrumMaster® (CSM®) Course

Scrum Alliance exam fee and two-year membership to Scrum Alliance is included

Comprehensive presentation that includes the in-class exercises

Access to Scrum and Agile resources

GREAT opportunity to network with the Scrum enthusiasts!

SixSigma.us is a world-renowned leader of

Six Sigma Training and Certification.

Guaranteed Personalized training experience led by World-class qualified trainers

This program is delivered through the SixSigma.us Partnered Program.

Hassle-free and convenient training.

Full-time access and downloadable course material.

You will have an internationally recognized Scrum Master certification.

Simplified and convenient Learning Process.
Increased knowledge means increased opportunities, and if you are serious about the future of your business regardless of the industry you are in, this is the opportunity of a lifetime! The way the economy is going, one needs to work smart, with increased efficiency and effectiveness. Focusing on the customer and constant improvement is necessary, so that if there is a surprise such as COVID-19, you'll be ready to pivot if need be. Hurry and register now as our next online class is July 21, 2020!
Hope to see you online! For more information on our training services and courses, please visit 6sigma.us.