Word on the Street About FMEA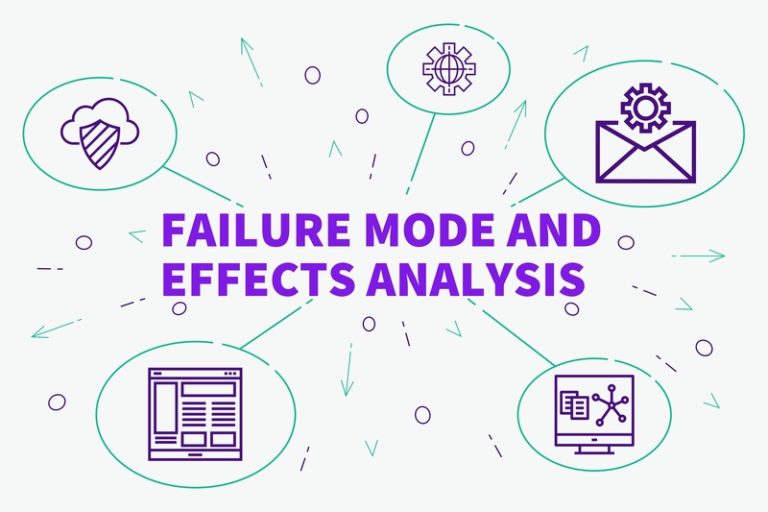 FMEA stands for Failure Modes and Effects Analysis. This great Six Sigma tool or template is a method which will call out possible failures and their impact in a product or process design. This template is used during the concept development or design of a product. Taking the time to use this Six Sigma template will save in production costs in the long run.
Here's a breakdown:
Failure Modes: This addresses and focuses on the ways a product might fail. This includes small errors that would affect the customer, as this is who we are trying to give the best possible quality in a product. These failures could be actual or a possibility.
Effects Analysis: Here we want to focus on the consequences of those failures or defects that we found.
Here is an overview of the steps of FMEA:
Define the reason for the FMEA project. What exactly are the parameters and what features are we to focus on because of past experiences? Be clear and concise.

Brainstorm possible failure modes, all high priority failures that can possibly happen.

Now name all the possible effects or consequences of those failures.

Assign a severity ranking for each effect of those failures. This will help prioritize.

How often does each failure mode occur? Make sure you assign an occurrence ranking to the failure modes. 

Assign a detection or warning ranking for each failure mode. The higher the score means that the failure happens without warning.

Estimate the risk level for each effect.

Prioritize the failure modes in their action, the higher the risk priority number (RPN) for each failure.

Identify the actions used to correct this issue.

 Establish a process to track and monitor the solution.
There isn't any exact way to conduct FMEA because each industry is different, but within your parameters following the list above is a choice. 
For more information on our Lean Six Sigma Certification Online courses and services, please visit 6sigma.us.