Leadership: Do You Have What It Takes?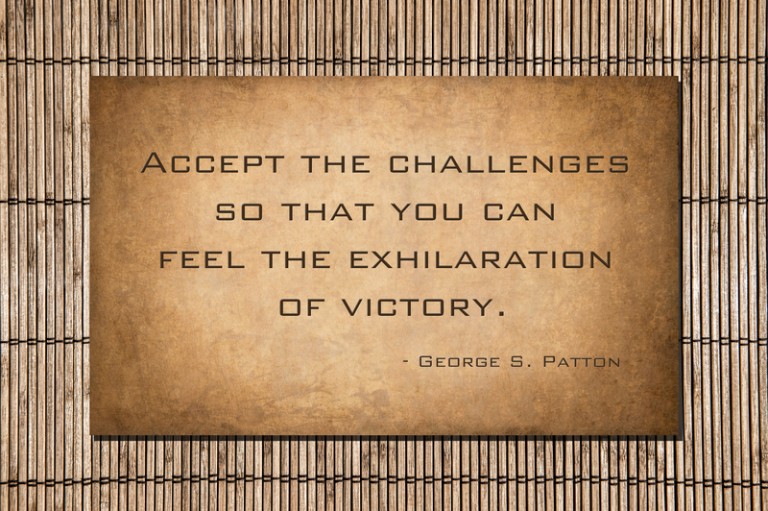 The Qualities We Seek
Leadership. What is it and how do we get it? The concept is one of the most debatable subjects in business today. As individuals, we lean toward what we like. Your personality gravitates towards like personalities and that is where you find your comfort zone. Fact is, no one find success within their comfort zone. If you study the leadership skills of successful leaders, past and present, each one operates in an environment of great personal discomfort. They constantly challenge themselves and aspire to levels of success most cannot imagine. George Patton, John F. Kennedy, Ronald Regan and Steve Jobs are perfect examples of highly successful leaders. Each one of these leaders were challenged individually and rose to the occasion, despite great adversity. In the end, their contributions and leadership created a better world for each of us.
Qualities of Exceptional Leadership
The key to being a great leader is having the natural ability to create an environment that is motivational and drives people to success. Here are some qualities that make great leaders:
Lead from the Front: A good leader leads from the front, not from the rear. It's a matter of pulling, not pushing. Get out of your office and get into the action.
Respect: Great leaders don't just demand respect, they earn it! You must give people respect and your action must show you care. Trying to win a popularity contest won't work. You don't want friends, you want inspired people surrounding you. You can be tough as nails, as long as you extend courtesy, respect and understanding.
Have Credibility: You are what you say and you must do what you say! People must be able to completely trust you. You earn that trust from be absolutely honest. Say what you mean and mean what you say.
Be Technically Proficient and Coachable: People don't expect great leaders to know everything! They do expect great leaders to know the basic and how those skills incorporate into the organizational mission. Being a "know-it-all" really puts people off. Identify your strengths and weaknesses in your professional knowledge and build on that. It is said that the best leaders are the people who were the best followers. Learn something new everyday.
Surround Yourself With Quality: The best leaders are not threatened by people who are smarter, more talented or more successful. A great leader will make it a point to surround themselves with people possess all those qualities and more! Seek out the best and brightest in your organization and surround yourself with them. Challenge them to challenge you every day.
Be Humble and Be Kind: Great leaders are quick to give credit where credit is due. They practice humility and gratitude every day. They don't take credit, they give it!
Finding Common Core in Six Sigma
Six Sigma professionals practice these qualities everyday. Elements of these qualities runs cross the practice of Lean and Six Sigma. The profession demands leadership at every level. People in your organization will have a higher expectation of a Six Sigma professional simply because of the practice of quality. They will expect it. It is said that habits are formed after 21 consecutive days of practice. Go out everyday and practice these qualities and be a great leader.
Interested in learning more about Six Sigma Training? For more information on our Lean Six Sigma courses and services, please visit 6sigma.us.