Kaizen is Essential For Business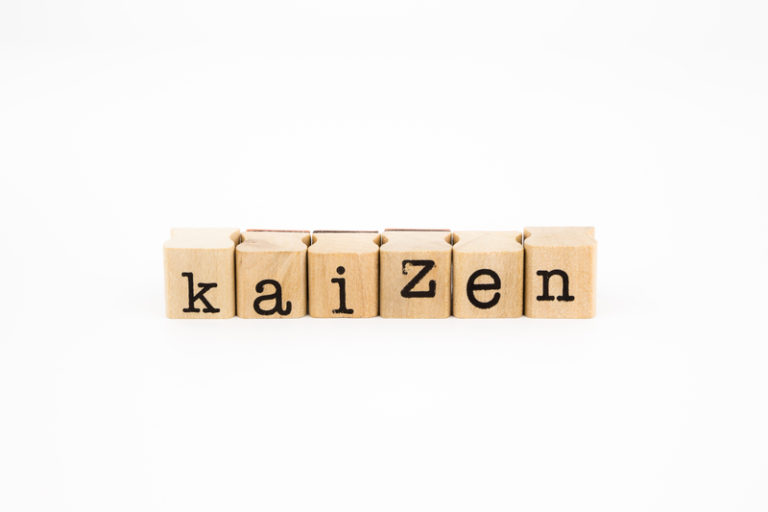 When it comes to matters of business improvement, it doesn't matter the size of the business or the industry. All businesses change over time, and if you get complacent then your business could be in for a rude awakening. A Kaizen mindset is the secret of many successful businesses. Basically, small continuous improvements will add up to amazing and substantial changes over a period of time. This simplistic yet brilliant idea can be easily proven right in your own home.
A Word About Kaizen
Kaizen was not originally part of Six Sigma but is a Japanese philosophy that states that all things can be changed and can be improved to run more efficiently. The Kaizen mindset, and ultimately the Kaizen work culture, is based on the following principles:
Constant Improvements: The mindset of Kaizen is that nothing is perfect, so there is always room for improvement.

Discipline: All team members must have a strong work ethic and be self-disciplined.

Teamwork: All staff members contribute their opinions and their opinions are valued.

Confidence: Every staff member must be willing and have the confidence to offer their suggestions for company improvements.

Quality Groups: These small, staff-based groups meet and work together in coming up with solutions for problems and improve the system for the greater good.
The Kaizen philosophy of continuous small incremental improvements can also work in your own home! Let's say your home office desk is looking a bit disorganized. Most people would tackle the job all at once. The problem with doing this is that usually the problem is much worse by the time one starts to fix the problem. Many throw things away that they need to make the job easier. Plus the cycle of allowing the desk to become that way again will resume.
With the Kaizen mindset:
Every morning, take a few minutes to throw out what you don't need.

After you have gotten rid of unwanted items, map out what you need where.

After the first two tasks are finished, then organize your desk. This shouldn't take very long at all.

Every time you finish working on your newly organized desk, put everything in its place.

If you do the last item on this list, you will see when something is out of place immediately and be able to take care of the issue right then and there.
If you take a few minutes every day to improve the situation, you will be applying the Kaizen mindset effectively.
For more information on our Lean Six Sigma courses and services, please visit 6sigma.us.