All you need to know about Kaizen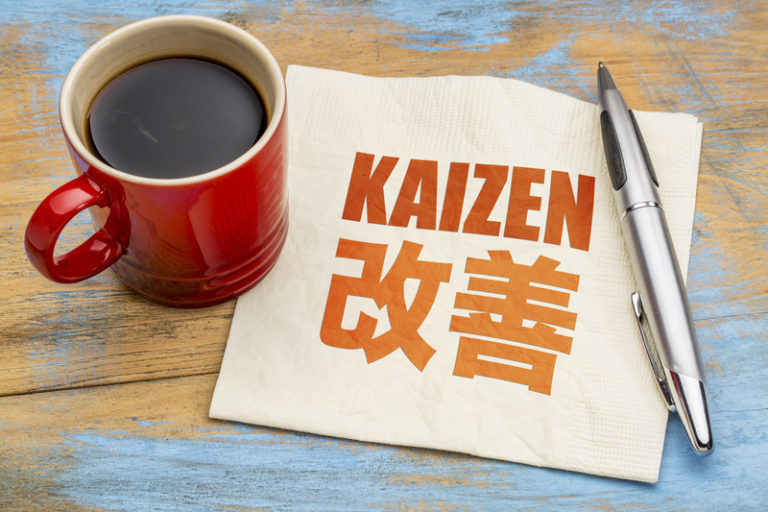 What is Kaizen?
Kaizen is a strategy where employees at all levels of a company work proactively to accomplish steady incremental improvements to the business processes. In a sense, it's a unification of collective talents within an organization to create a powerful engine improvement with the help of kaizen events.
Kaizen is the core concept underpinning modern lean and agile business practices. The Japanese word kaizen means "improvement". That's the most basic definition of kaizen. As a business concept, the Japanese term kaizen refers to improvements that are incremental and ongoing.
Kaizen refers to continuous changes made to boost business efficiency. Kaizen aims to reduce inefficiency in its 3 major forms. These are Muda (waste), Muri (overburdening work), and Mura (inconsistency of work).
Adjustments are made to better operations all the time, and the small modifications are holistic. Kaizen is aimed at business processes, product integrations, the work environment, and the individuals at work.
Kaizen is synonymous with a constant striving for better work productivity and quality. Rather than through "big moves", change takes place iteratively. Kaizen philosophy is all about making small changes for the greater good. This decision-making is comprehensive and participative.
In the kaizen management system, everyone is involved, regardless of position. It takes advantage of the brainpower and fundamental psychological motivations of team members.
The introduction of Kaizen
Masaaki Imai is a Japanese management consultant. He's almost single-handedly responsible for bringing kaizen to the western world. Since the 60s, he's worked with multiple foreign and joint-venture organizations inside and outside of Japan.
Imai's concept of kaizen focuses on improving and maintaining operations. It's about moving up the field gradually. In particular, he highlights the "value-added" component of a business because after all, delivering value is everything!
The dual nature of Kaizen
Kaizen is a part action plan and part of philosophy.
As an action plan, Kaizen is about planning events focused on promoting specific areas within the company. These events involve teams of employees at all levels, with an especially strong emphasis on connecting floor employees.
As a philosophy, Kaizen is about establishing a culture where all employees are actively involved in suggesting and implementing improvements in the organization.
Summary
Kaizen as an action plan is exactly what develops Kaizen as a philosophy. When Kaizen is applied as an action plan through a consistent and sustained program of successful Kaizen events, it teaches employees to think creatively about their work. In other words, consistent application of Kaizen as an action plan creates tremendous long-term value by developing the culture that is needed for truly effective continuous improvement.
The 6Sigma.us team of Lean Experts and Master Black Belts have provided event facilitation globally for over 10 years with clients in all business segments and industries. And, with such experience comes advanced Kaizen event facilitation and consultation support which will be beneficial for your organization in multiple formats.