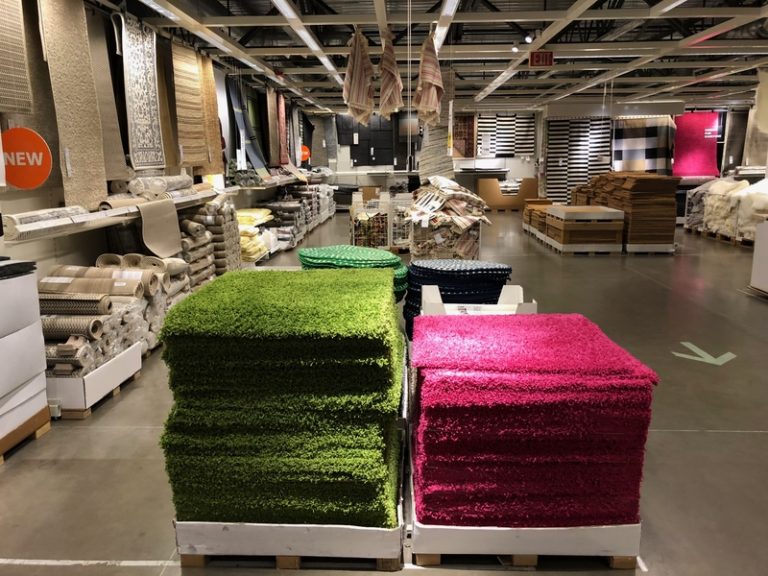 IKEA is a privately owned global company, but like any other global company, there was the issue of dissatisfied customers with the delivery of products, specifically late delivery and merchandise arriving damaged.
IKEA decided to use the Six Sigma DMAIC approach, which stands for Define, Measure, Analyze, Improve, and Control. This would give Ikea the chance to increase their level of efficiency and performance, thus stay competitive in the global market. 
Using SIPOC, which stands for Suppliers-Inputs-Process-Output-Customers, this gave them an overview of the entire process from the suppliers to getting the product to the customers.
They also used Voice of Customer (VOC), which included survey analysis. Ikea collected data in various ways:
Personal interviews

Telephone interviews

Group interviews

Internet feedback

Survey 
As part of the Analyze Phase, they identified the major causes of the company's issues. The tools that they could have used was the Plato chart, doing a root cause analysis, by using the Ishikawa Diagram and also the 5 Whys tool. Another great tool is the Kano model in the form of a brief survey to the customer, which can outline the importance of the product's handling and delivery. 
Learn More About Kaizen Event
After all, data was collected, the following recommendations were given: The customer complaints in relation to customer refunds as well as late damaged deliveries were attributed to lack of proper training. It seems that when the employee did not have proper training, the customer did not have proper clarity on how to get a refund. Also, a GPS was issued to each of the delivery staff as well as proper training on how to professionally deliver merchandise. This included how to handle merchandise delays and updates to the customer as to the current availability of their merchandise.
Applying the suggested improvements, the company went from having 333 complaints a month down to 43, which meant more customer satisfaction. In the global market that is priceless. Today they are still going strong!
For more information on our Lean Six Sigma Certification courses and services, please visit 6sigma.us.