Go Army! Earns 10 Lean Six Sigma Excellence Awards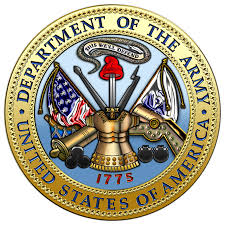 Nothing could speak higher of a nation or a process like this achievement! Ten units of the US Army earned awards for excellence in Lean Six Sigma programs. The units were recognized for excellence in streamlining business operations and saving the service millions of dollars. You may ask yourself why the Army even needs Six Sigma. They are soldiers, they follow orders and when ordered, they should just be able to streamline and save to the maximum efficiency possible! Right? Wrong!
The fact is, the Army is no different than any other large organization. It is steeped in tradition and bureaucracy. The ways of doing things can become deeply entrenched in processes that were created in decades past. No different than any other organization. What is unique about the Army though, is that it requires unique support numbers to provide adequate fighting capability to direct combat units. That support system is a business and must be run like a business to meet the mission and remain cost effective. Logistics, supply and administrative support requires purchasing, in large quantities. Just like any large business, there is significant opportunity for inefficient and wasteful processes.
In its seventh year, the Army Lean Six Sigma program has really take stride. What they have found is they have been able to implement significant improvements in all areas, across the spectrum of Army business. These efforts have resulted in significant improvements in process and cost savings that have significantly improved the quality of life for soldiers, their families and Army civilians. They are making a difference every day!
Let's take a moment to say thanks to these Lean Six Sigma warriors who have made it a bit easier and more efficient to provide a strong defense for our nation.
6Sigma.us has enjoyed a partnership with the U.S. Army. To learn more about Six Sigma and LEAN, visit 6Sigma.us.